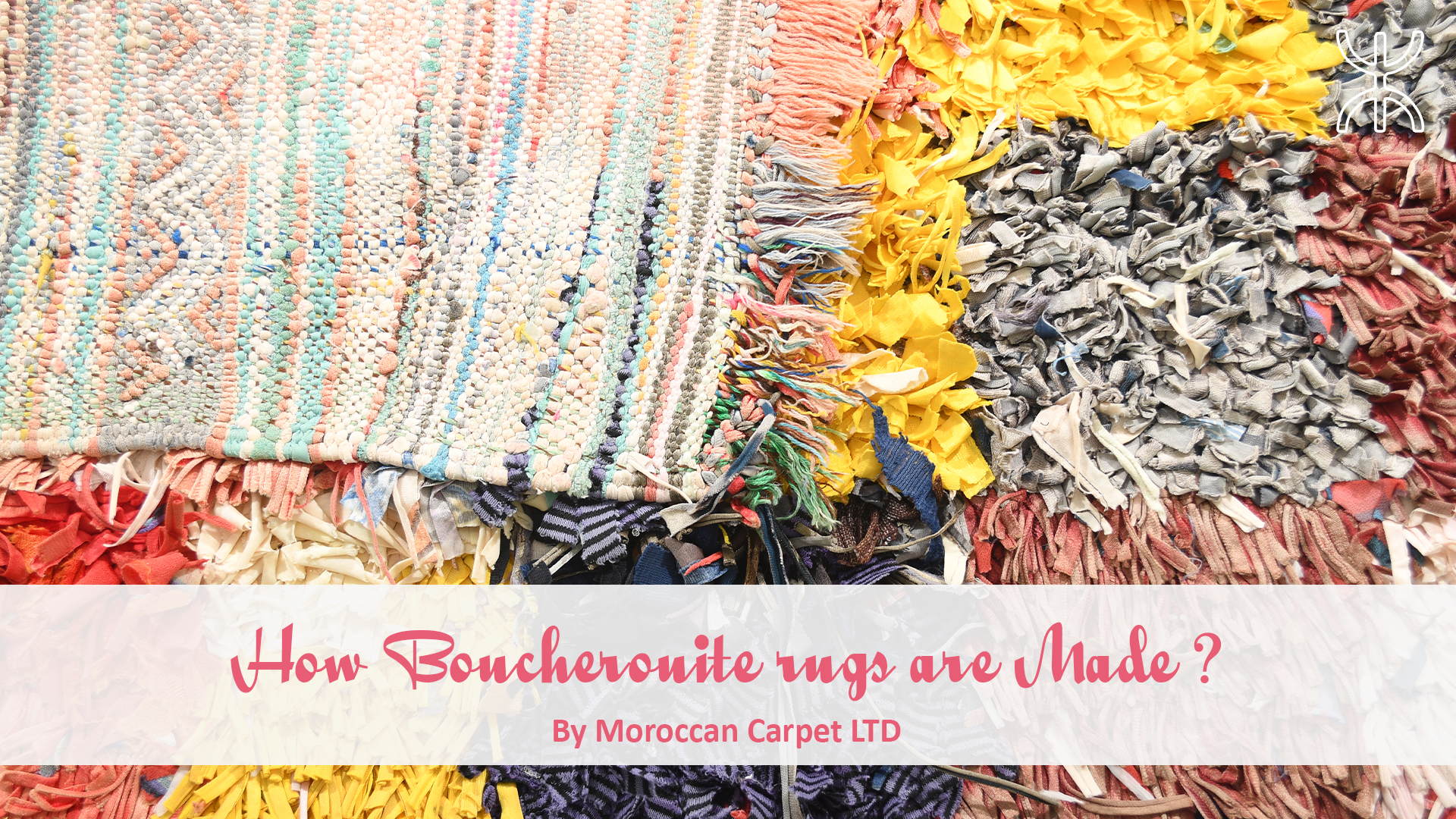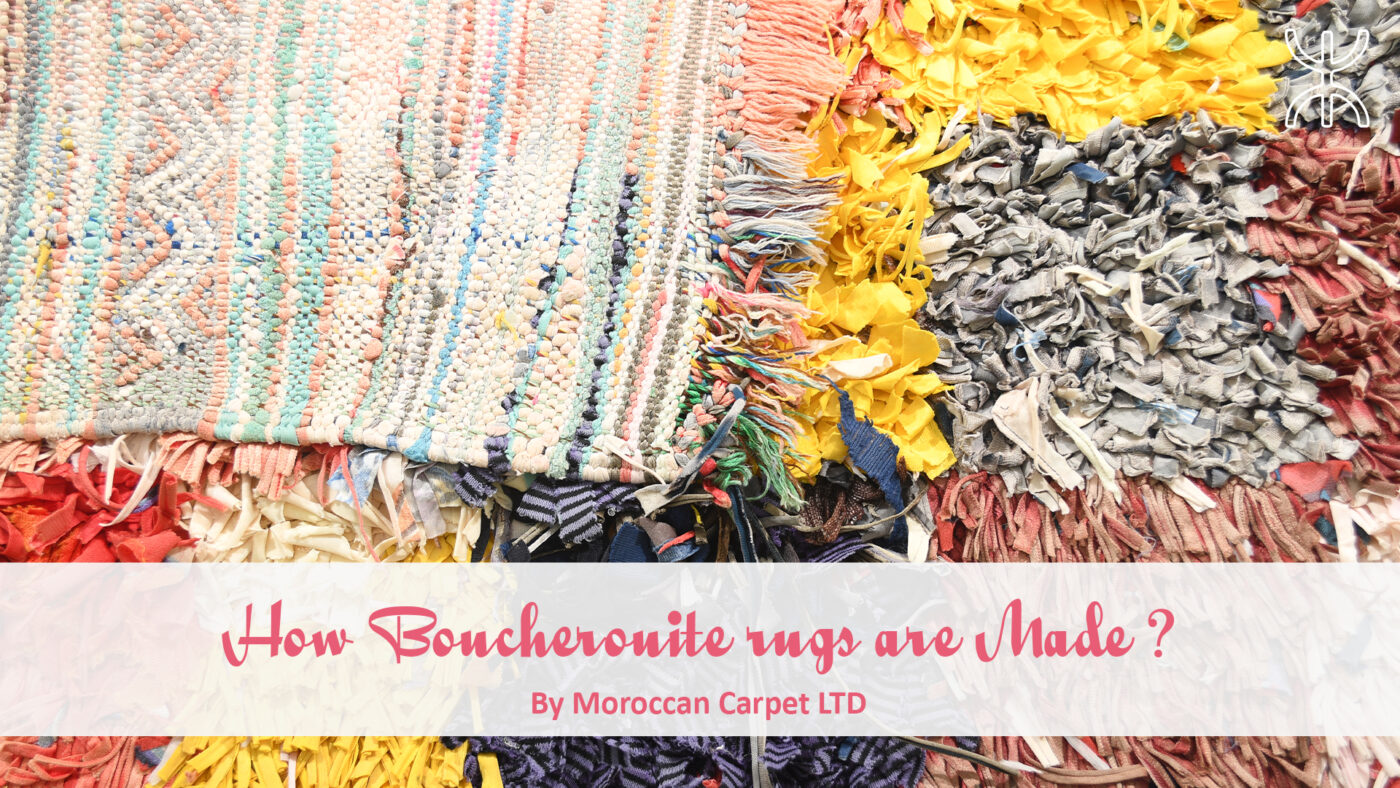 Boucherouite rugs are among the most popular rug types in Morocco. It is a special, unique and antique rug style that is a great choice when it comes to stylizing any modern home.. In this article we will discover How Boucherouite rugs are Made ?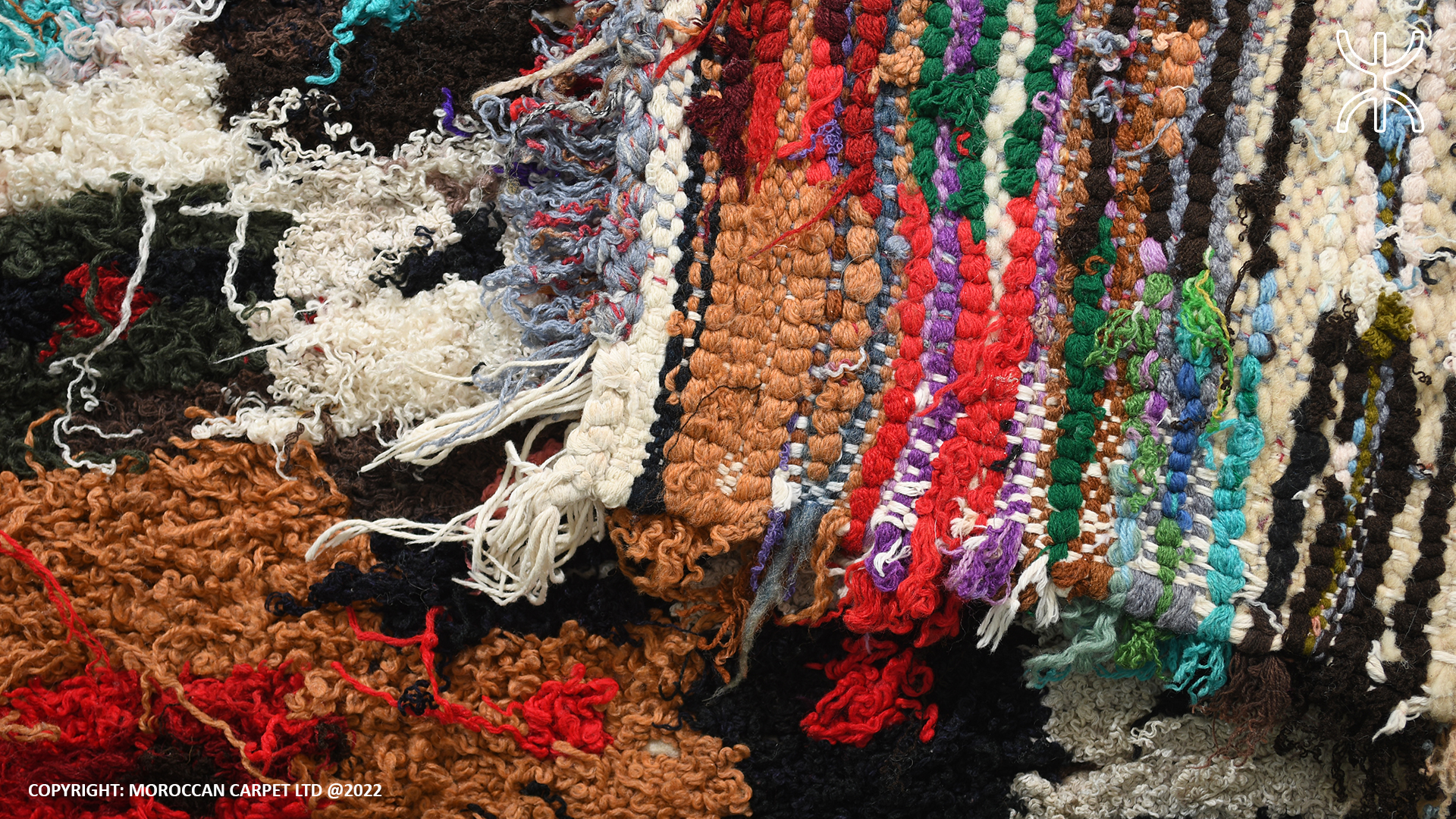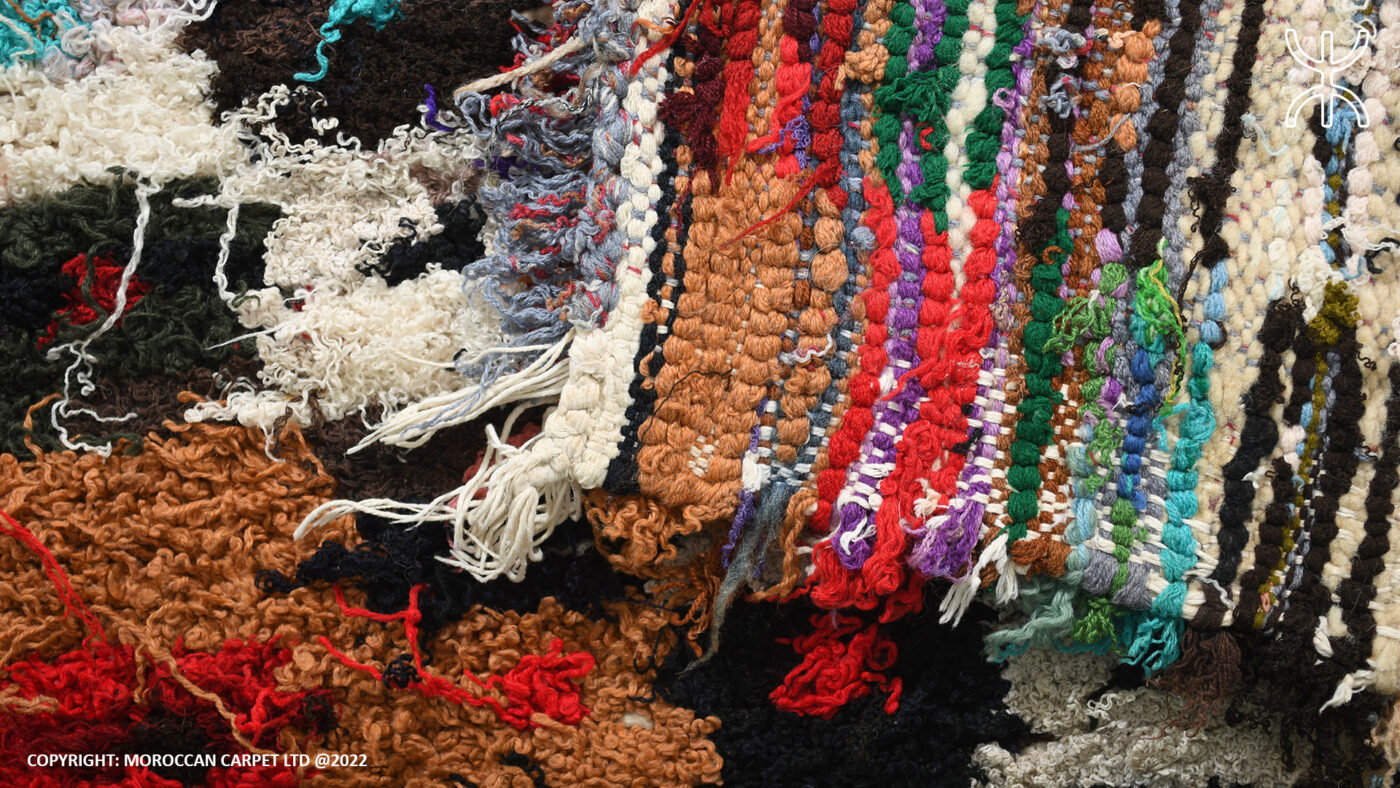 Boucherouite rugs are based on the principle of recycling. To illustrate, these kinds of rugs are made of torn and reused clothing, wool and textiles.
There was a rule back in the old days for Moroccans, but not anymore these days, that any clothes or garments that are no longer usable were set to be recycled in the form of a Boucherouite rug. So, the woman collects a sufficient number of old clothes and from there she starts weaving a Boucherouite rug. By that time, you can barely find a house with no Boucherouite rug.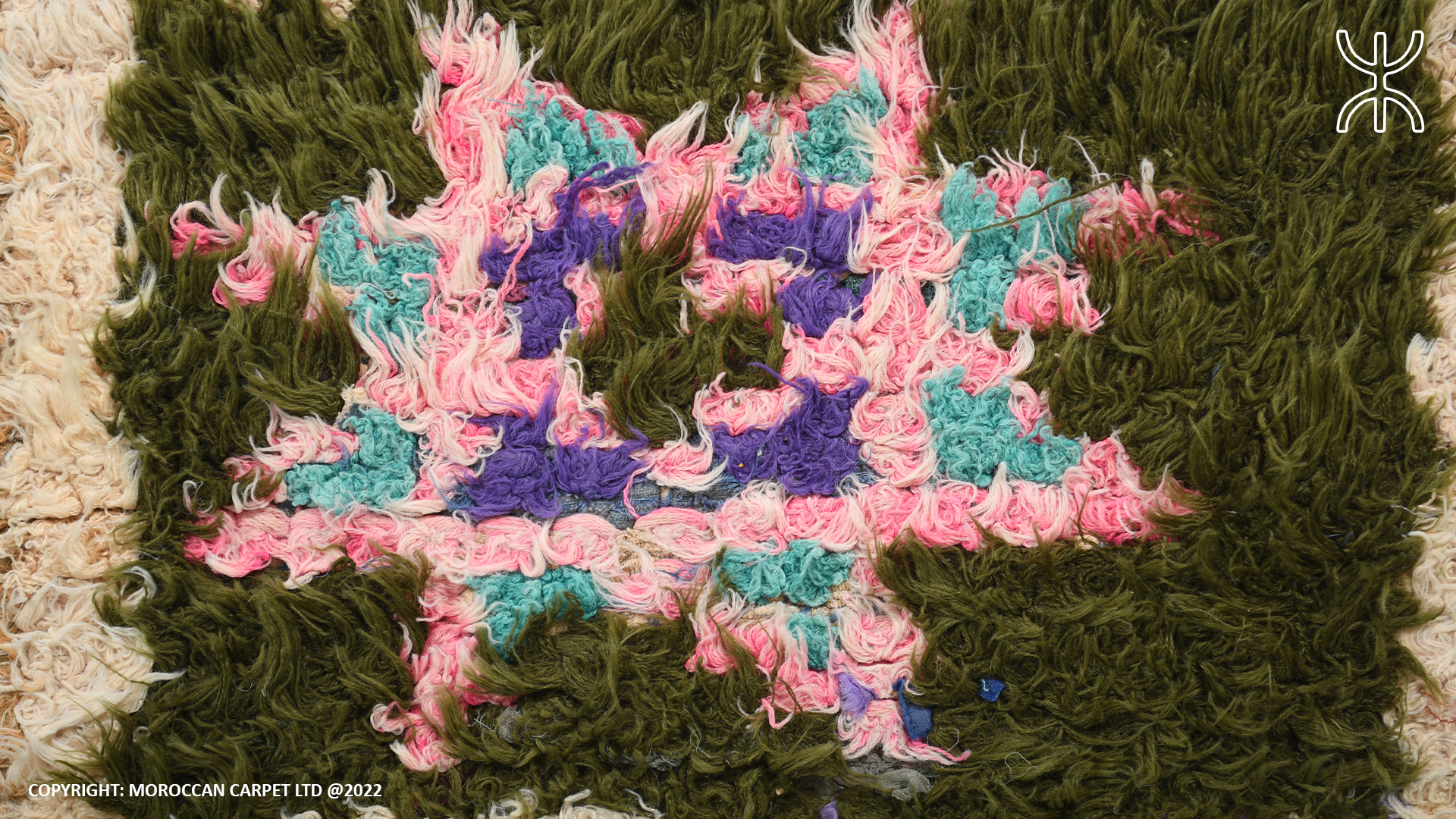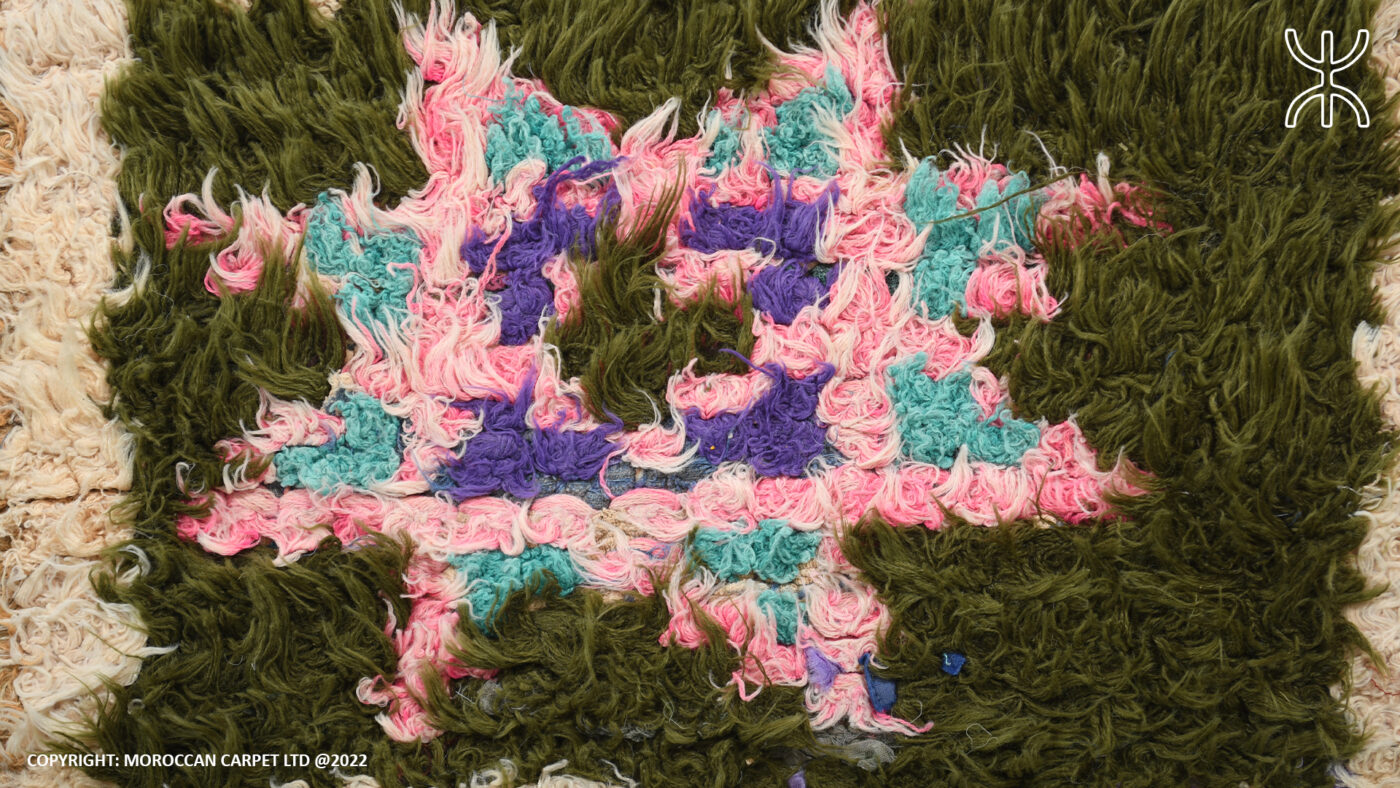 The process of making Boucherouite rugs is mainly the same as other rugs. The woman starts by cutting the old clothes into small pieces. After that, she prepares the loom maintaining the size that is sufficient. Then, she simply begins handknitting using the recycled material.
A woman may adapt a special design or she simply makes it a random one. Most of the time, Boucherouite rugs have a special design that is a mix of different colors with random positioning.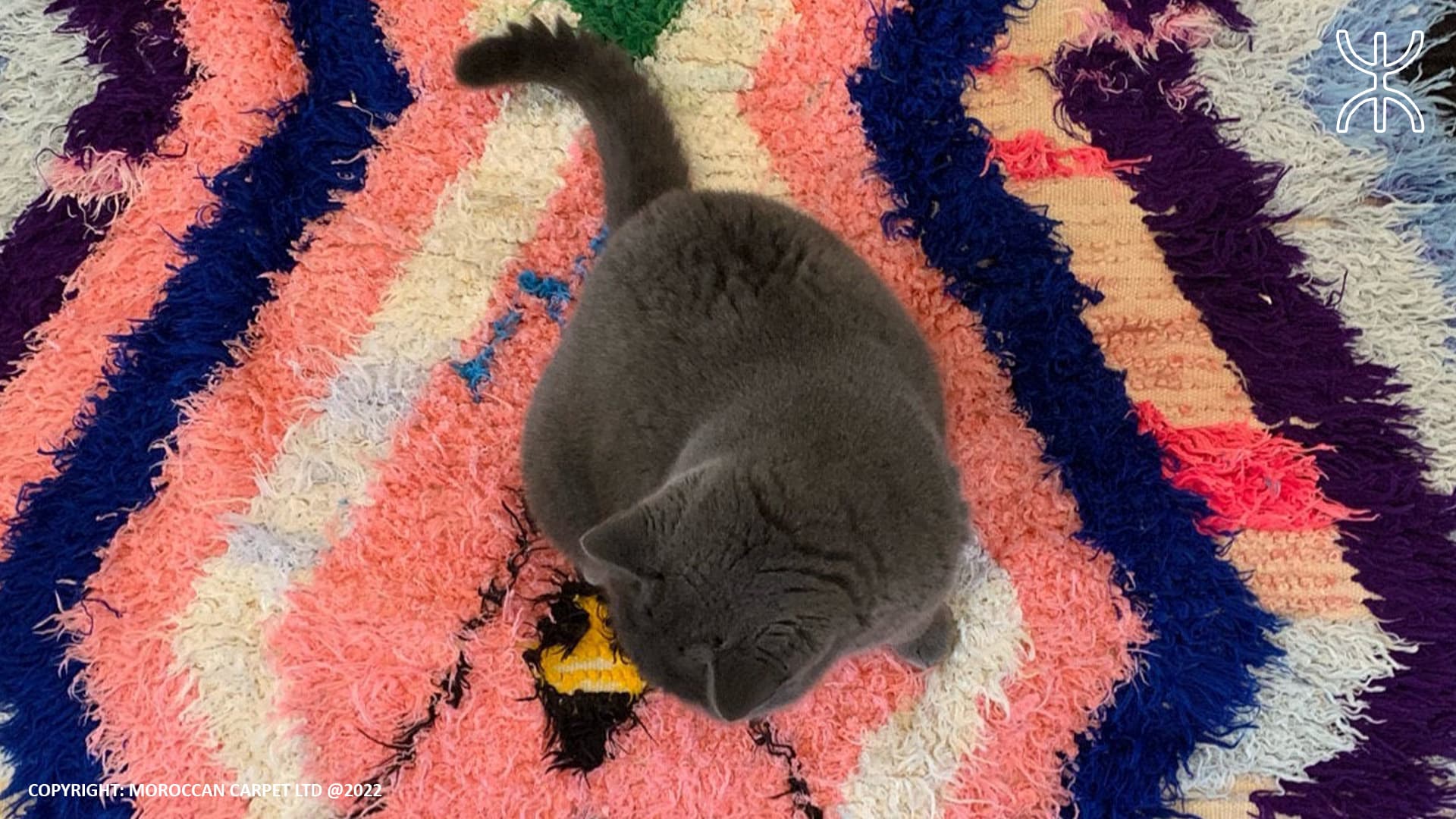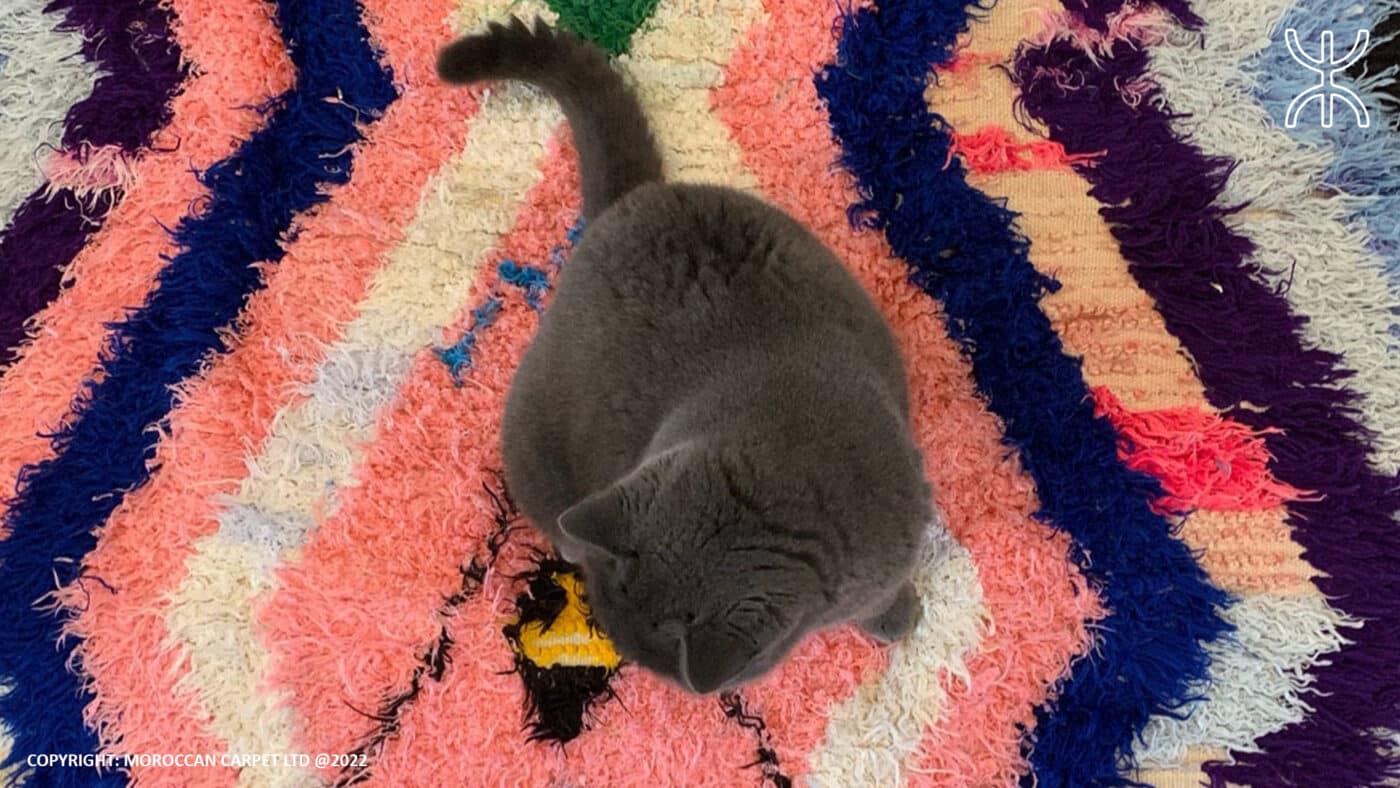 Nowadays, Boucherouite rugs have a great impact on modern interior design around the world. They are surely a huge addition to any space as they spread positive energy, comfort and artisanal vibes. They could be used both on the floor and even lifted on the wall for those who adore art pieces. You can visit the Boucherouite rug section in our store via the link HERE.
Here at Moroccan Carpet LTD, we do provide customers from all over the world with genuine, high quality, and affordable Moroccan Amazigh rugs (Beni Ourain, Beni Mguild, Zemmour, Boucherouite…) that can be shipped right to your door. You can find several designs and shapes for multiple sizes in our store.
In addition to that, you can fully customize your modern Beni Ourain order in terms of colors (32 different colors*) and size (Any size beyond 3×5 Ft).
*You can purchase yarn samples HERE.
Note that we are currently running huge discounts on several rug types in our Etsy store.
For any questions or inquiries feel free to contact us via email : contact@moroccan-carpet.com or on any of our accounts :