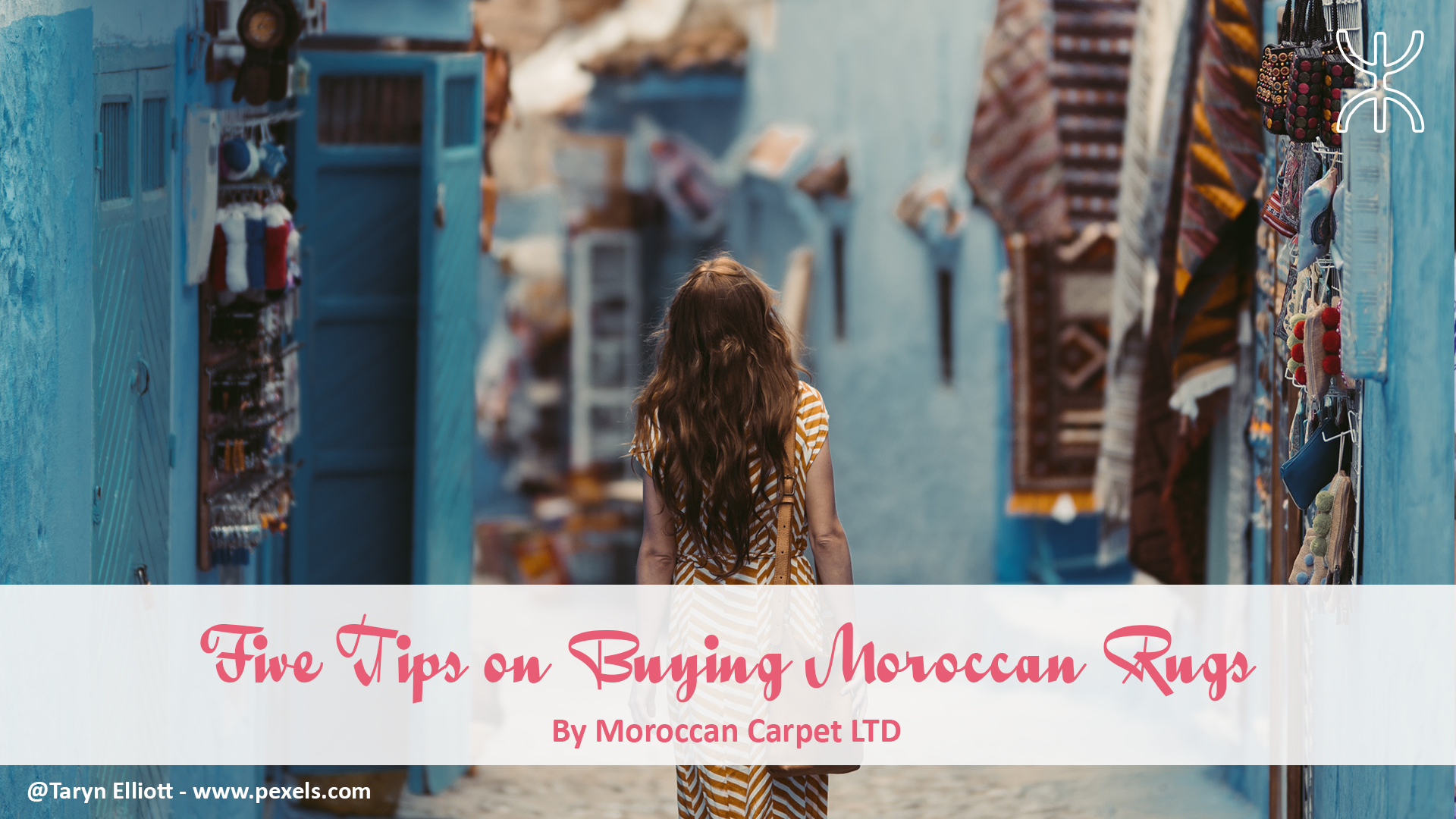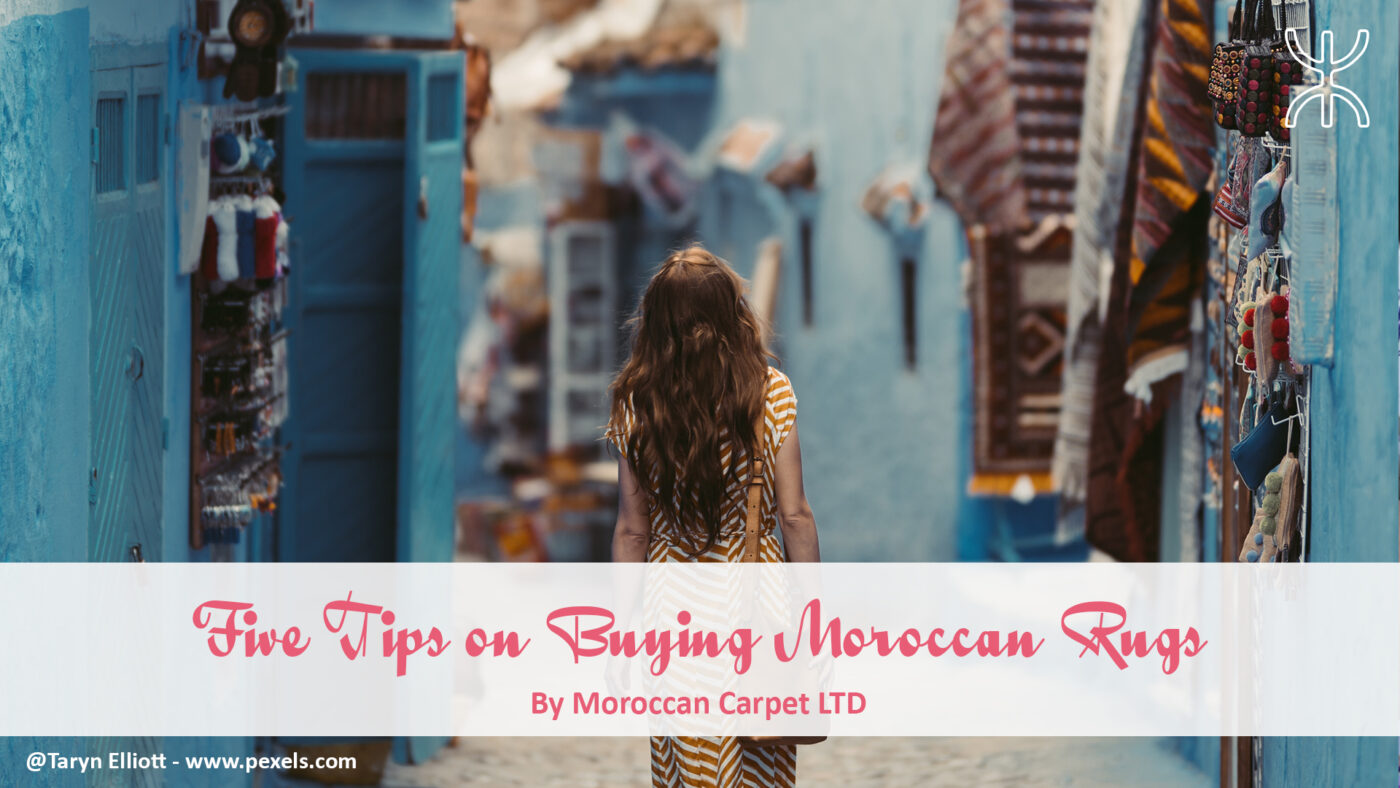 When arriving in Morocco, one of the best touristic destinations in the world. You will surely expect not to go back without buying souvenirs. The best artisanal masterpieces to get when being there are the rugs. In this article we will discuss five tips for buying Moroccan rugs.
1 - Get Advice From Specialists :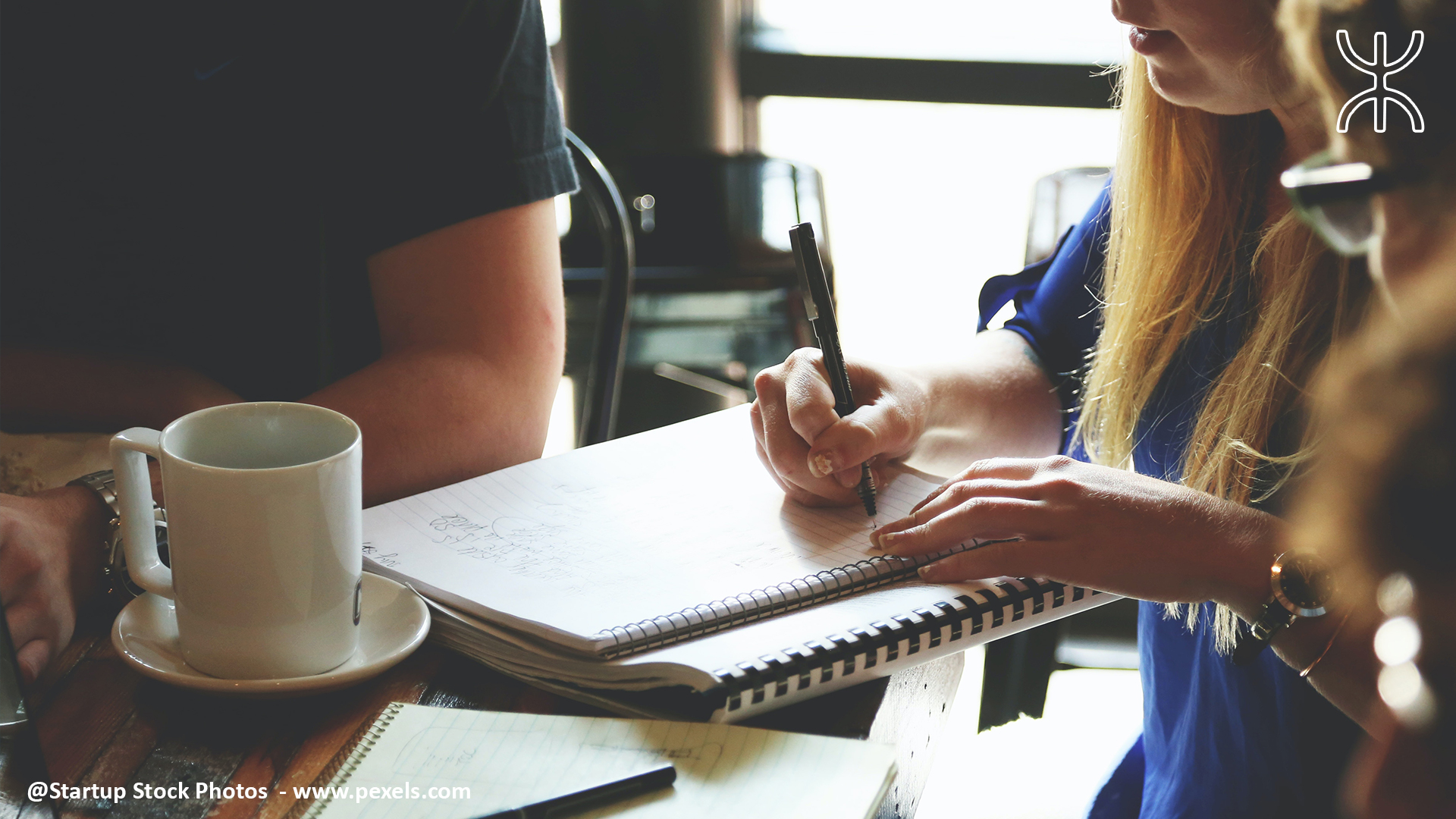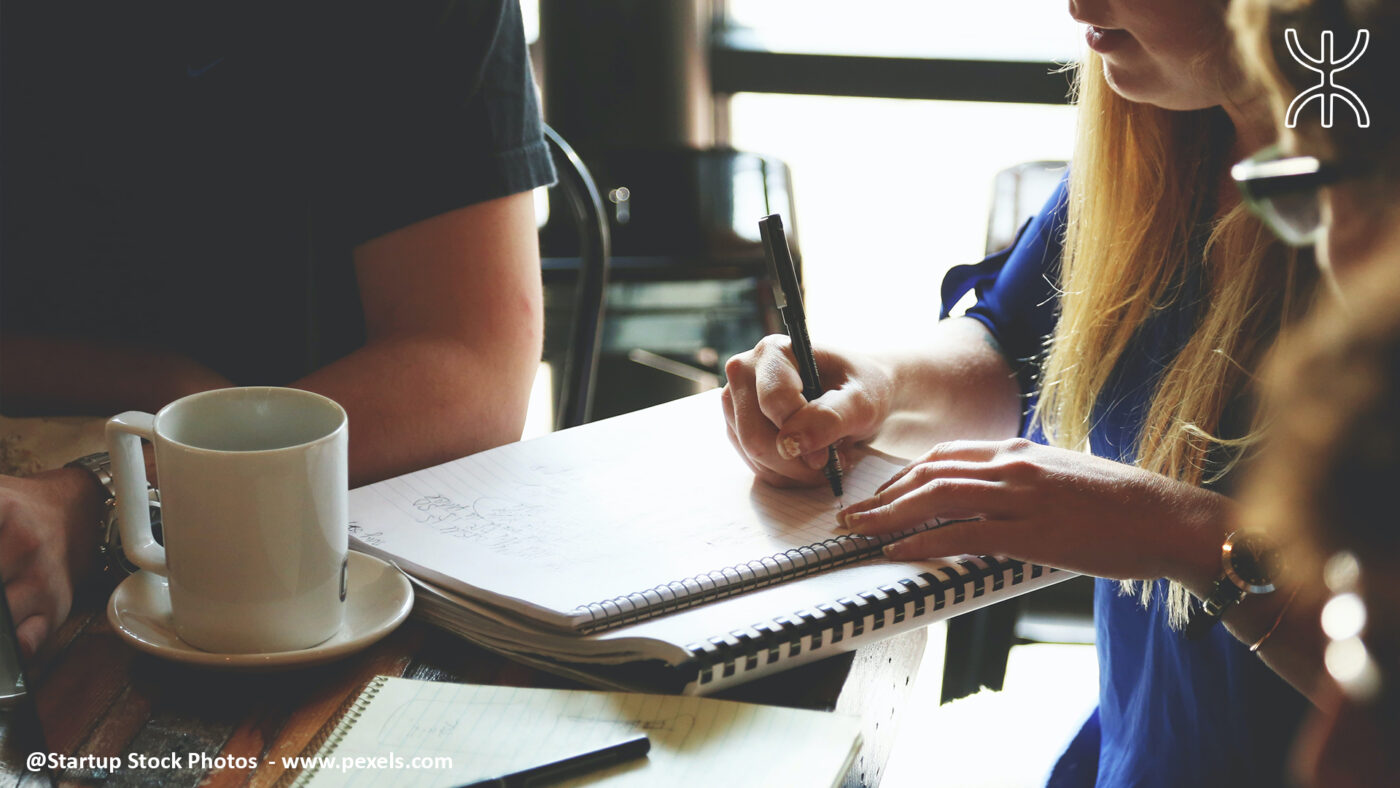 In any situation when you do not have enough knowledge on a specific field, you always tend to get information from the specialists. Rugs fields also have the same principle, asking for information from a rug specialist will surely ease your process of finding your desired rug. Therefore, asking for help will shorten a lot of your research effort and will make you able to choose the type of rug that satisfies you.
2 - Get Some Knowledge on Rugs :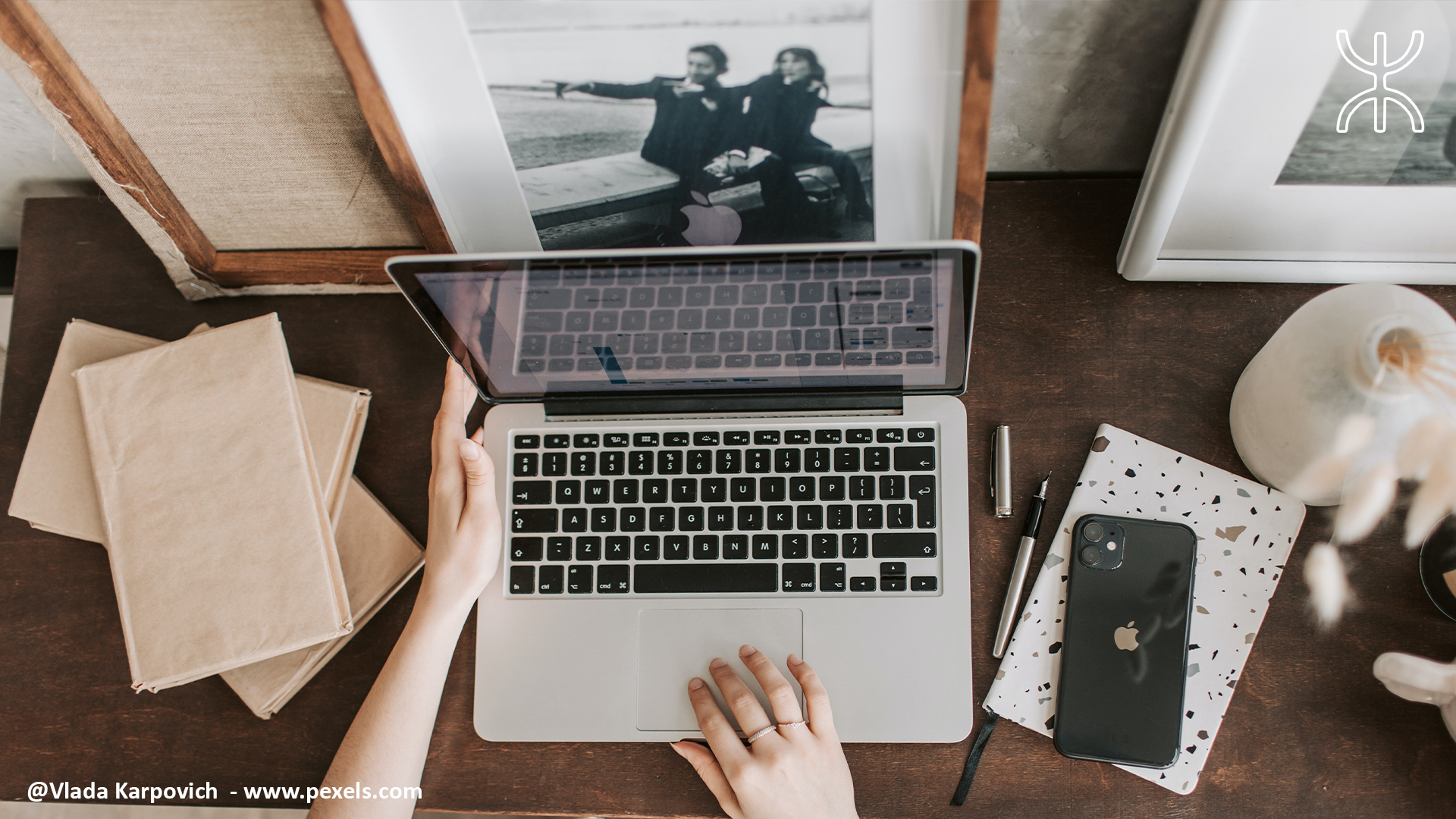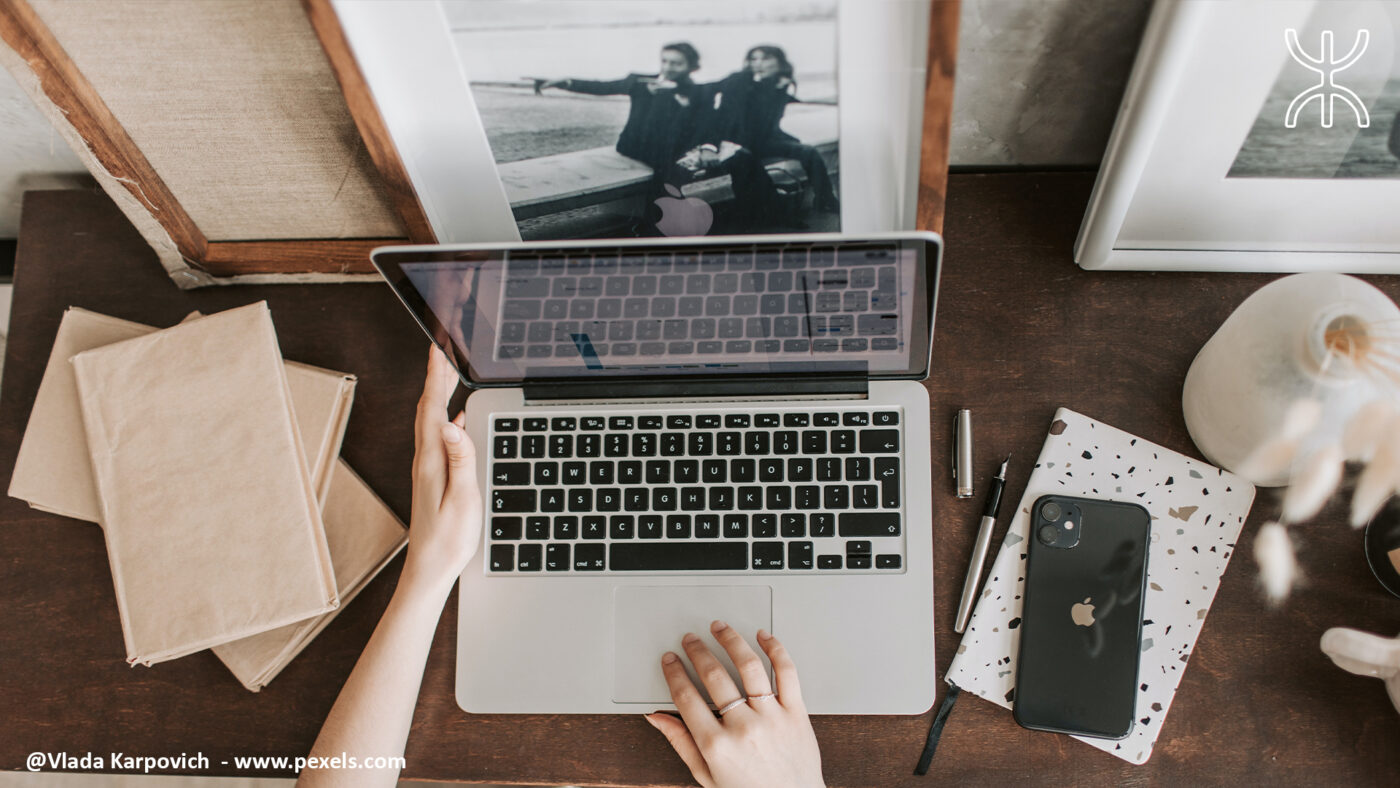 Thanks to modern technology, all information about any field is available and easily accessible. For this, you can find many books, videos and articles in particular that talk about the traditional Moroccan rug and explain all the details about it. Thanks to this research, you will gain a lot of information and skills that will make you differentiate between all types of Moroccan rugs, as well as gaining knowledge on how to check the quality of a rug. Thus, all the points mentioned before will ease your process of getting your desired Moroccan masterpiece.
We do recommend you to visit the blog section in our website where you will find so many informative articles on different Moroccan Rugs. ( Blog Section )
3 - Do Not Totally Believe Anything Said :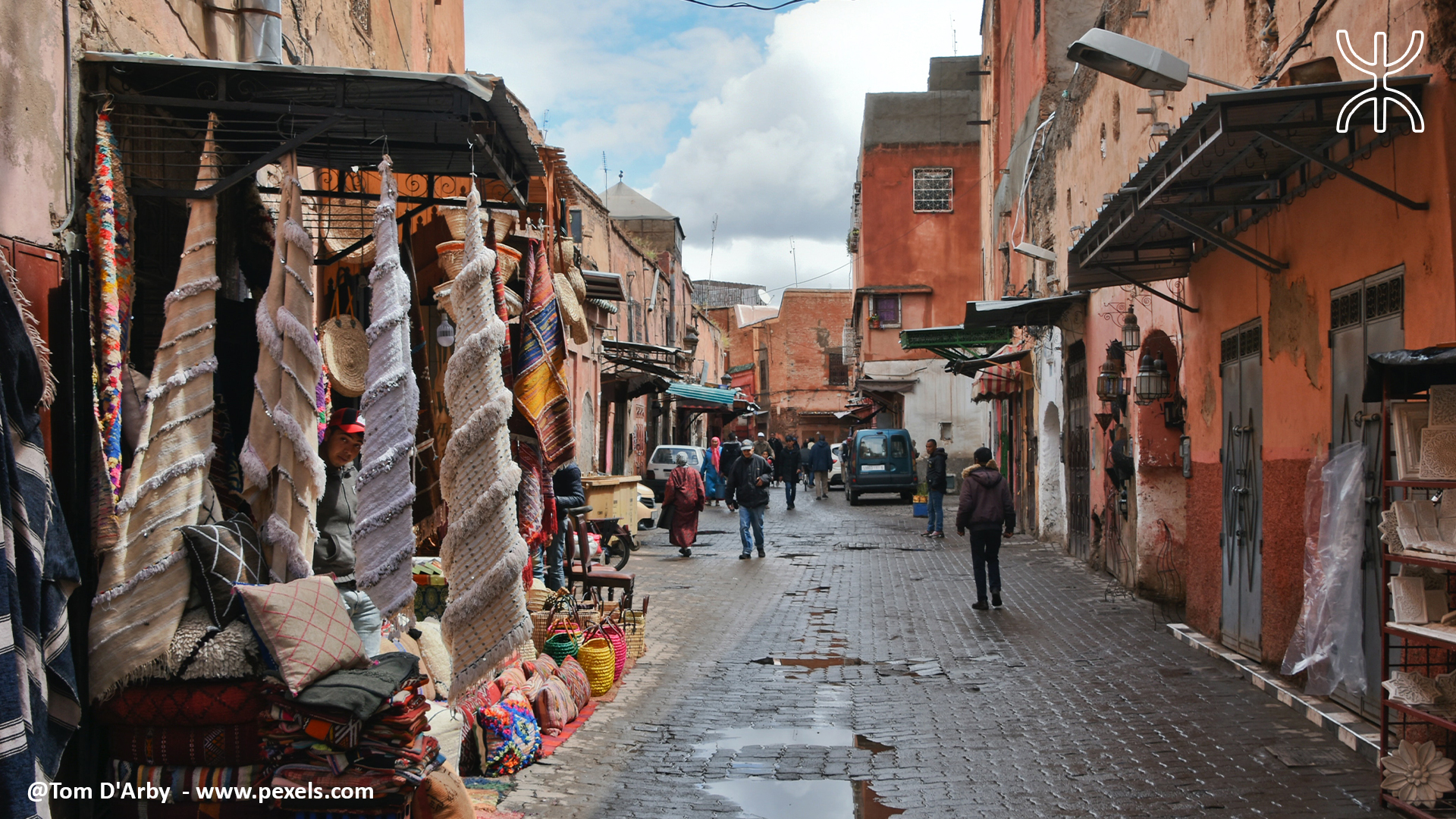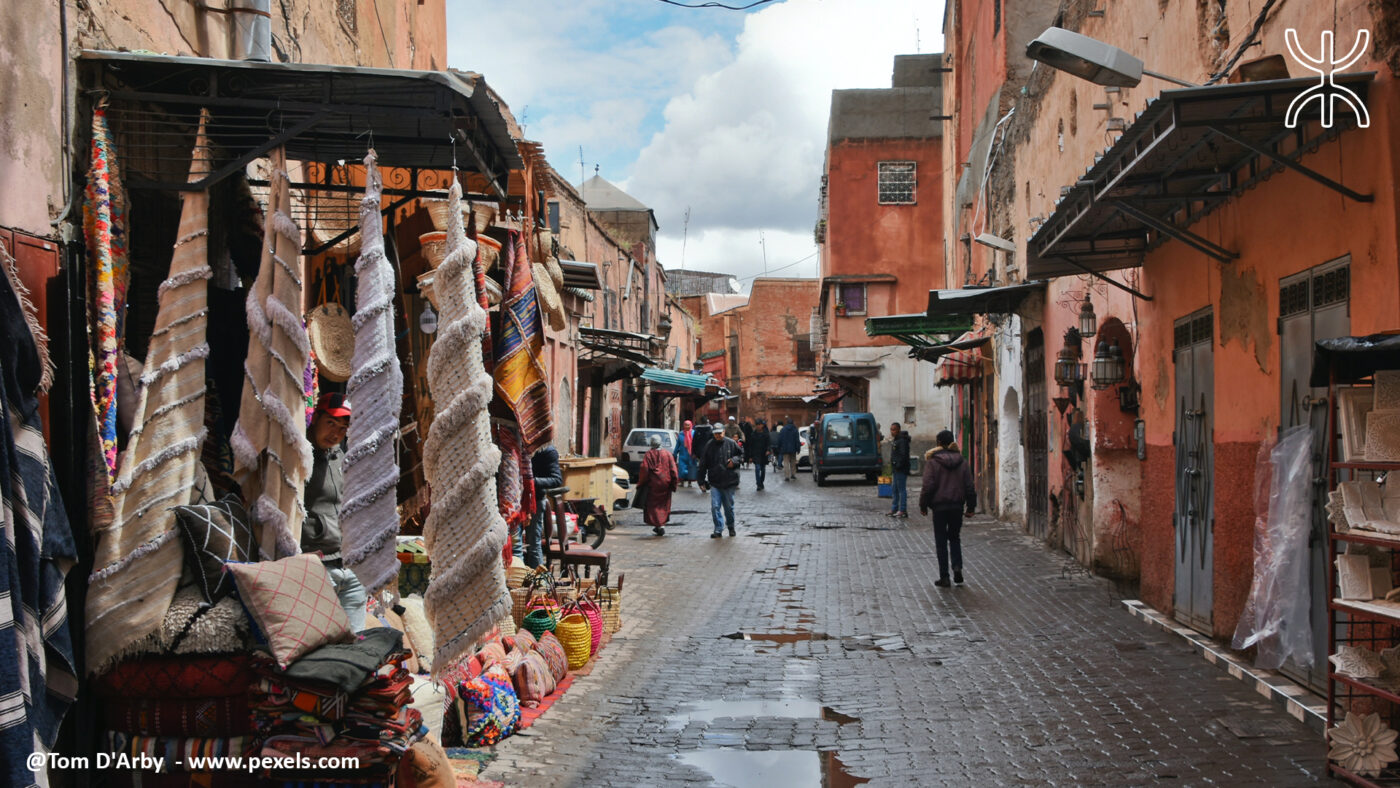 When visiting any rug market in Morocco, for example, the Marrakesh market, you may encounter some sellers who suggest offers and discounts to get you to visit their shop. You may hear him telling you he has the best rugs and prices in the market or something like that. Do not believe everything said, visit the stores you want and search carefully for what you want and never let the seller choose. Take your time and try to visit the maximum stores possible so you can get an idea and choose the adored rug you seek.
In addition to all this, do not show excessive interest in any rug so as not to give the opportunity to some greedy sellers who may exploit your interest and charge you unreasonable prices.
4 - Always Bargain and Ask for Reduction :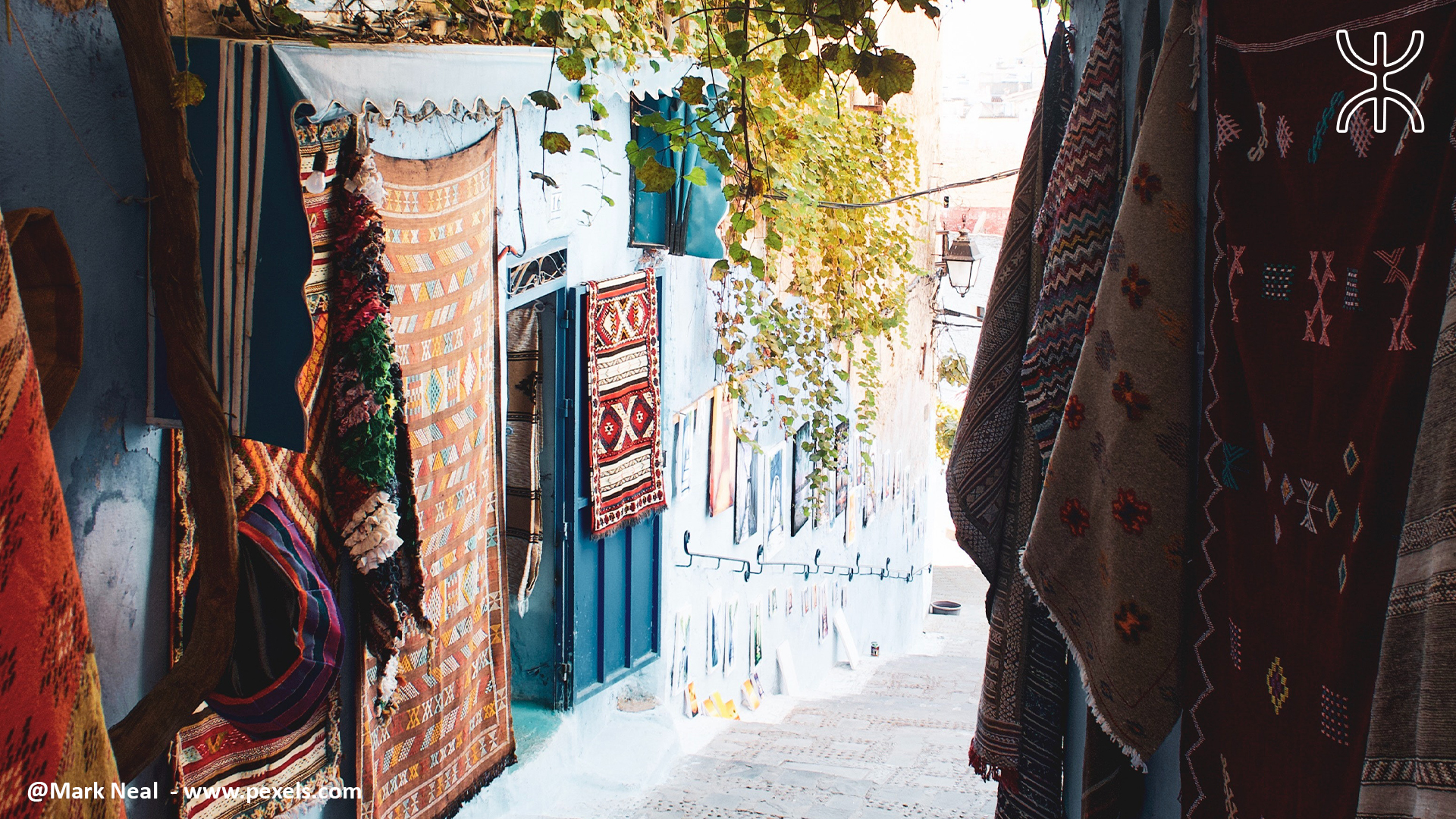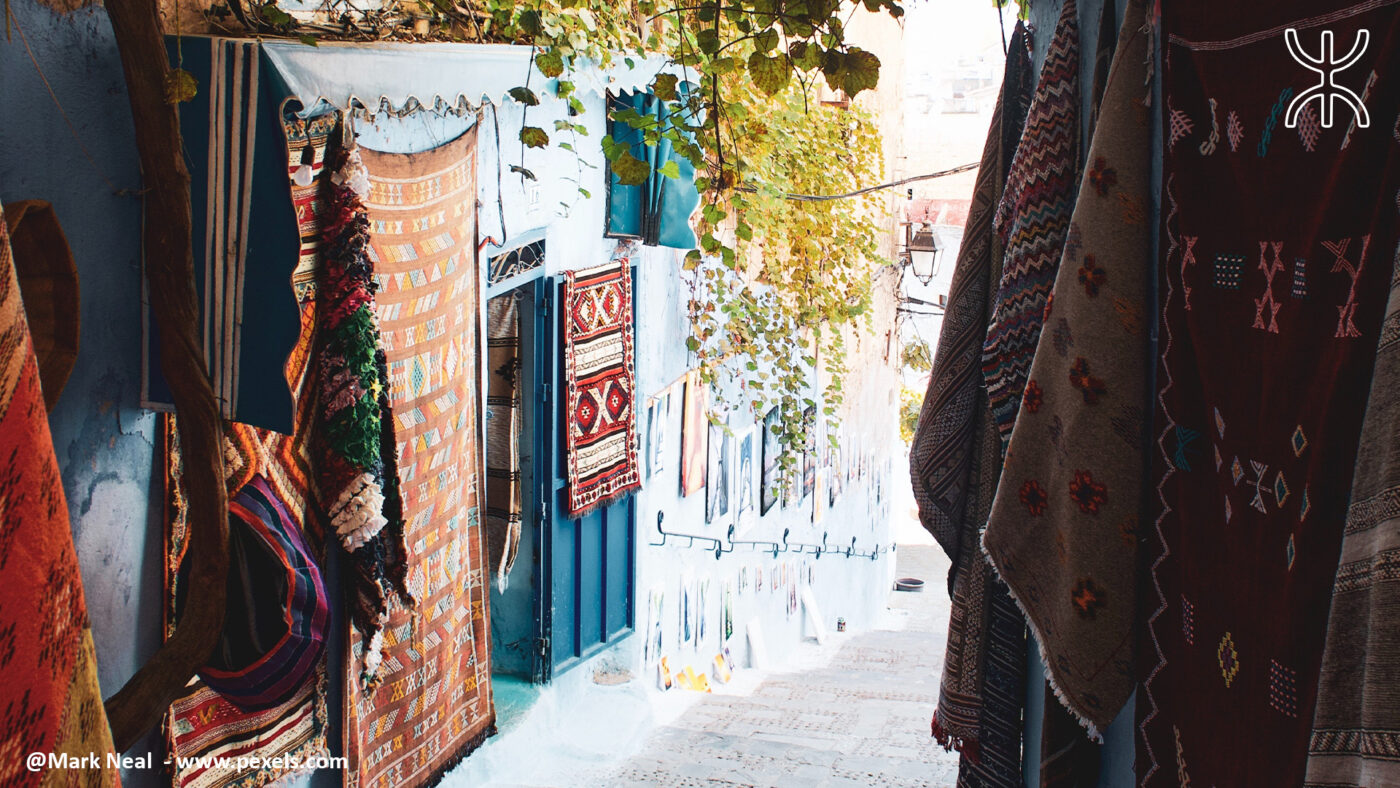 When you finally find what you want, do not always accept the price the seller says directly. Always try to find a price reduction and negotiate with the price that will be right for you. After the good research before, you should be at least familiar with the common prices for each type of rug and their sizes. Try to reduce the price given by at least 40% then start negotiating. If you did not reach an agreement, do not forget that you have other choices.
5 - Take it The Easy Way :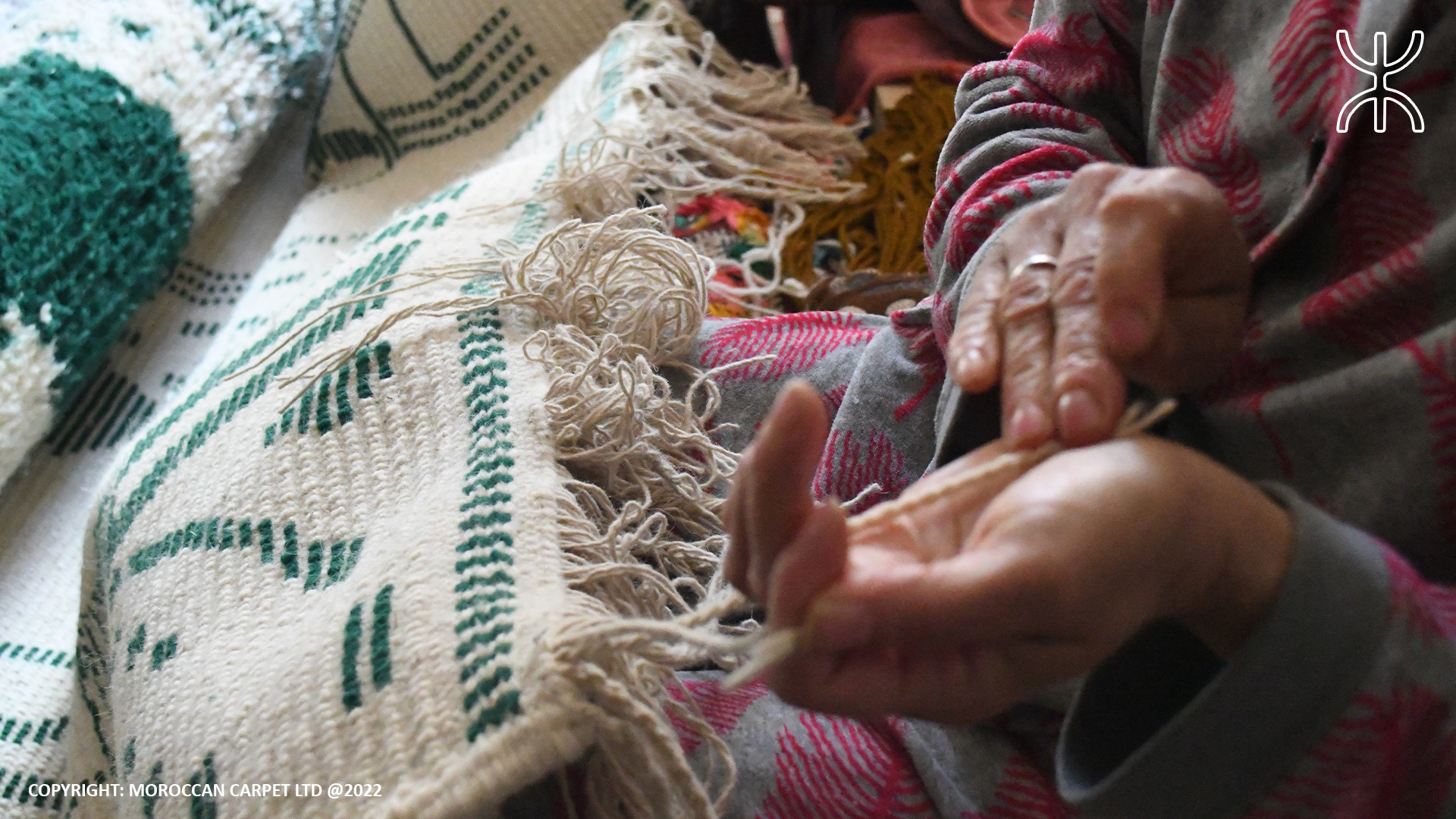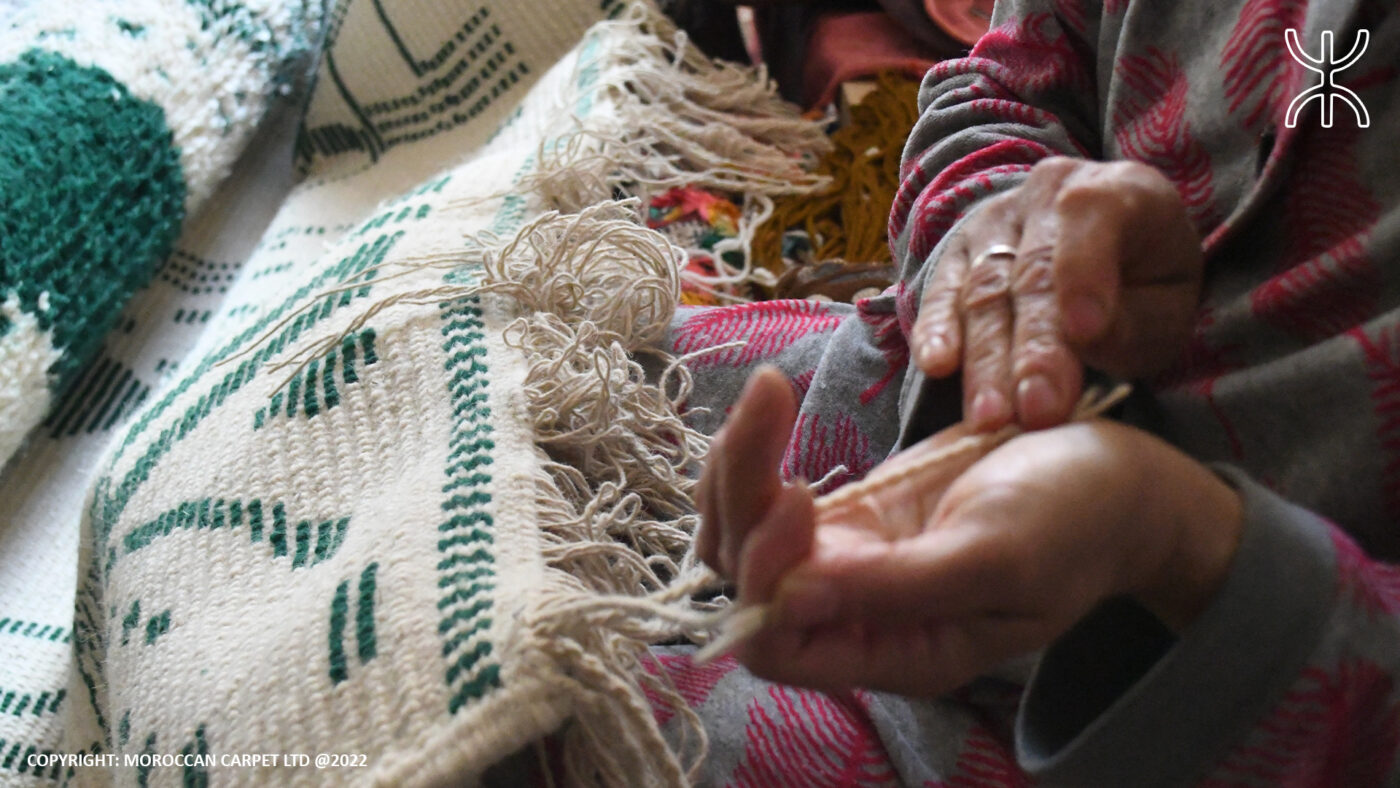 If you have not decided to visit Morocco soon, we suggest the best and easiest solution. Here at Moroccan Carpet LTD, we do provide customers from all over the world with genuine, high quality, and affordable Moroccan Amazigh rugs that can be shipped right to your door. You can find several designs and shapes for multiple sizes in our store.
In addition to that, you can fully customize your order in terms of colors (32 different colors*) and size (Any size beyond 3×5 Ft).
*You can purchase yarn samples Here.
For any questions or inquiries feel free to contact us via email : contact@moroccan-carpet.com or on any of our accounts :