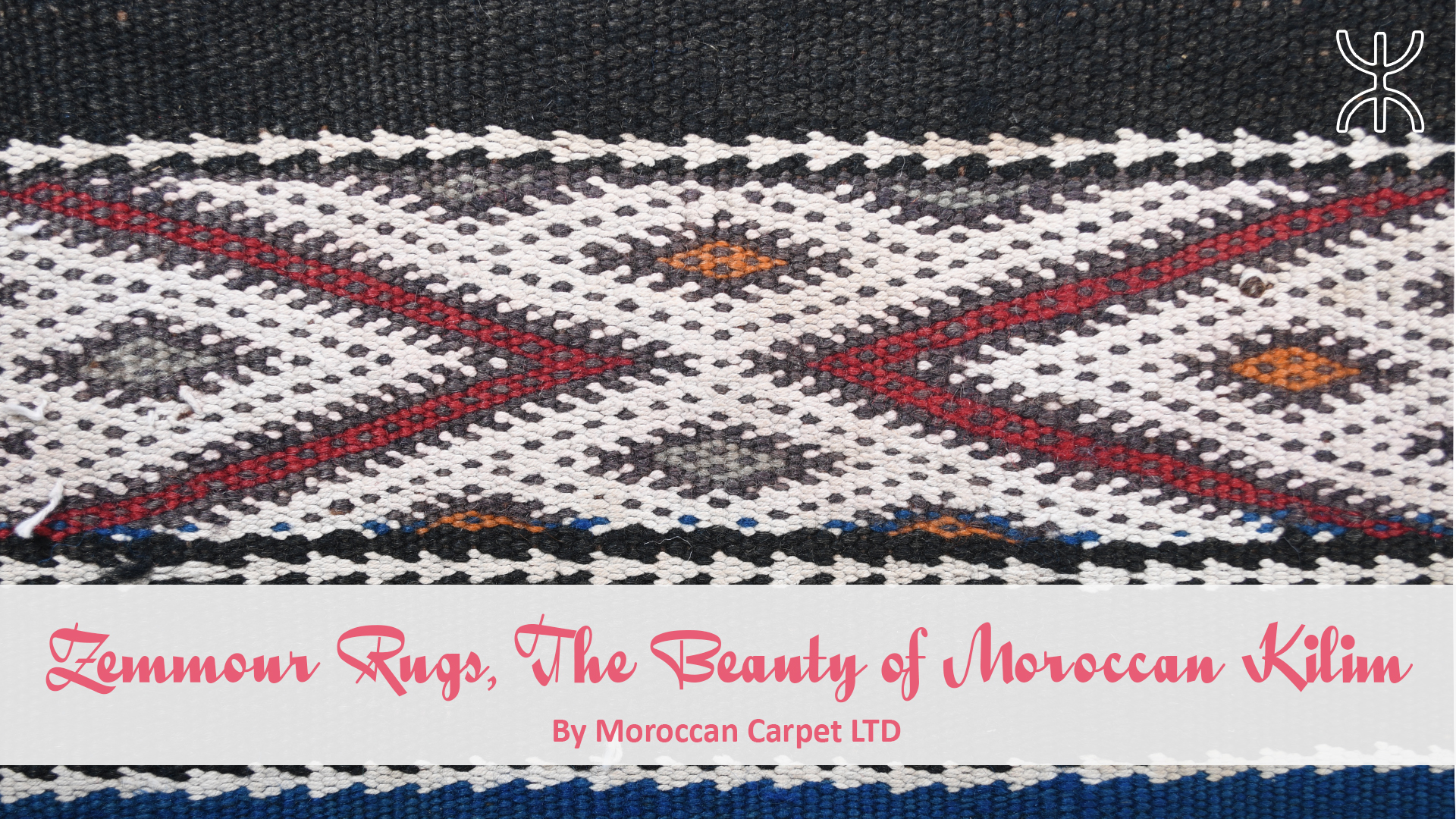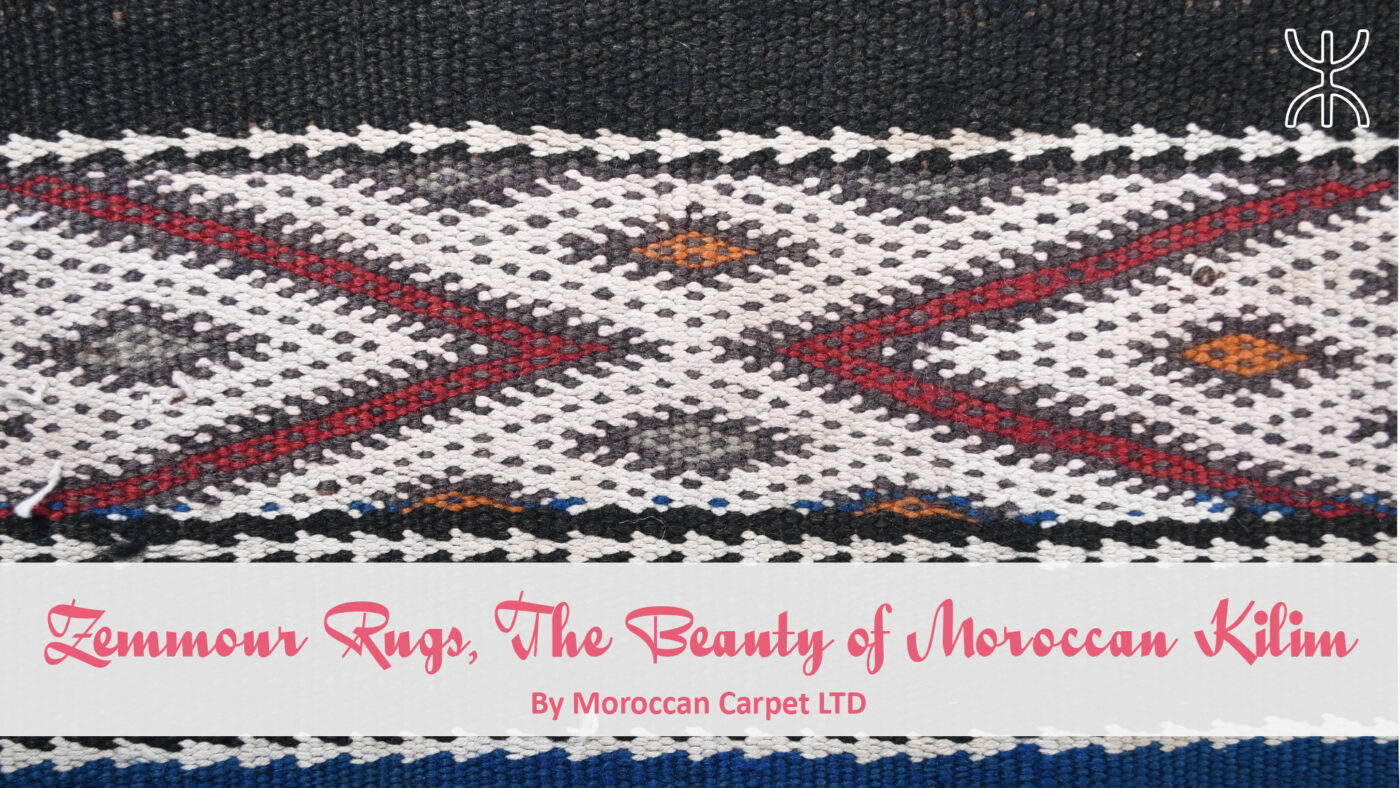 Zemmour is a region located in the Middle Atlas mountains center of Morocco. This region consists of many Amazigh tribes and cities. With no doubt, it has one of the best kilim rugs in Morocco which are the Zemmour Rugs.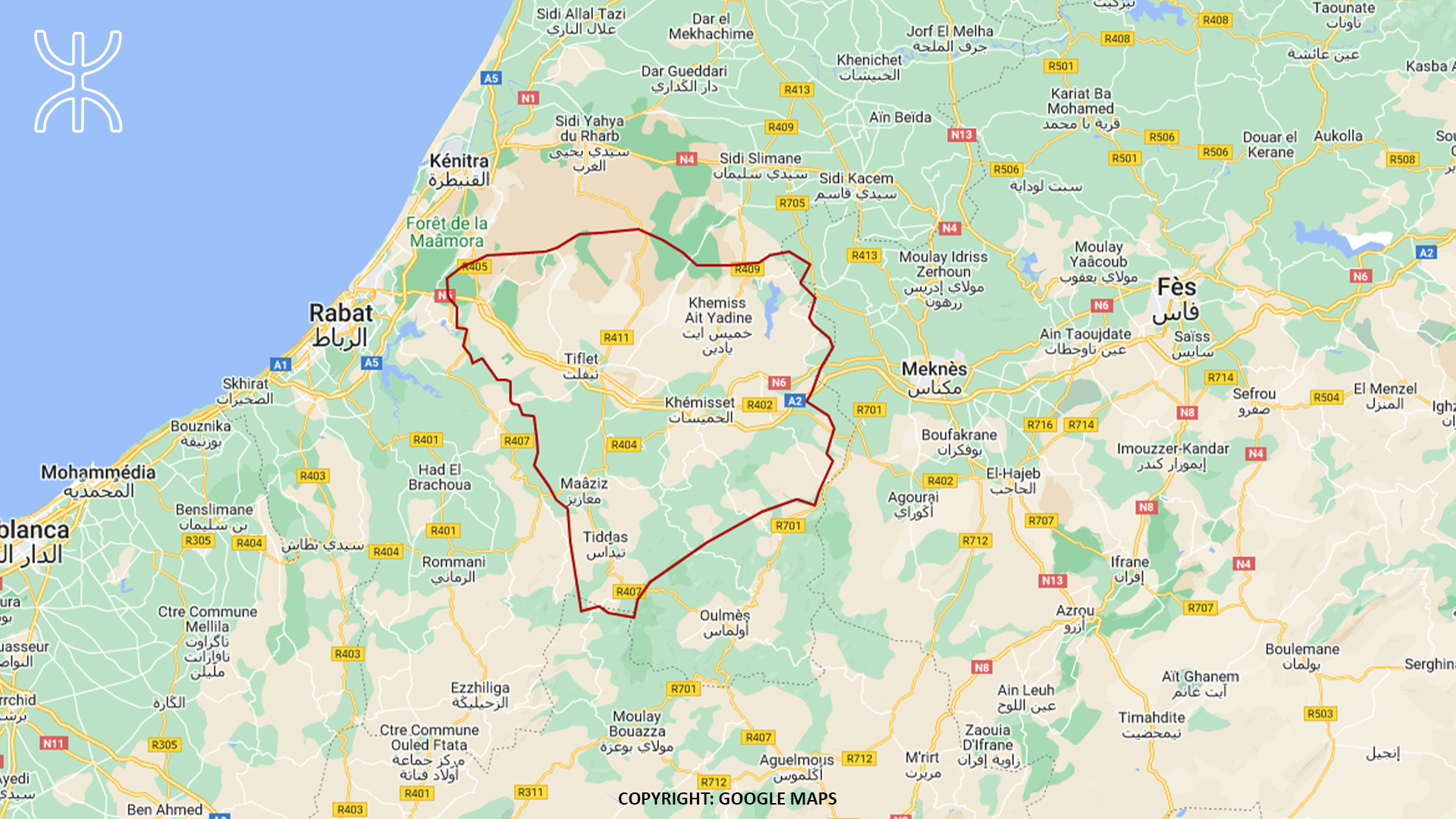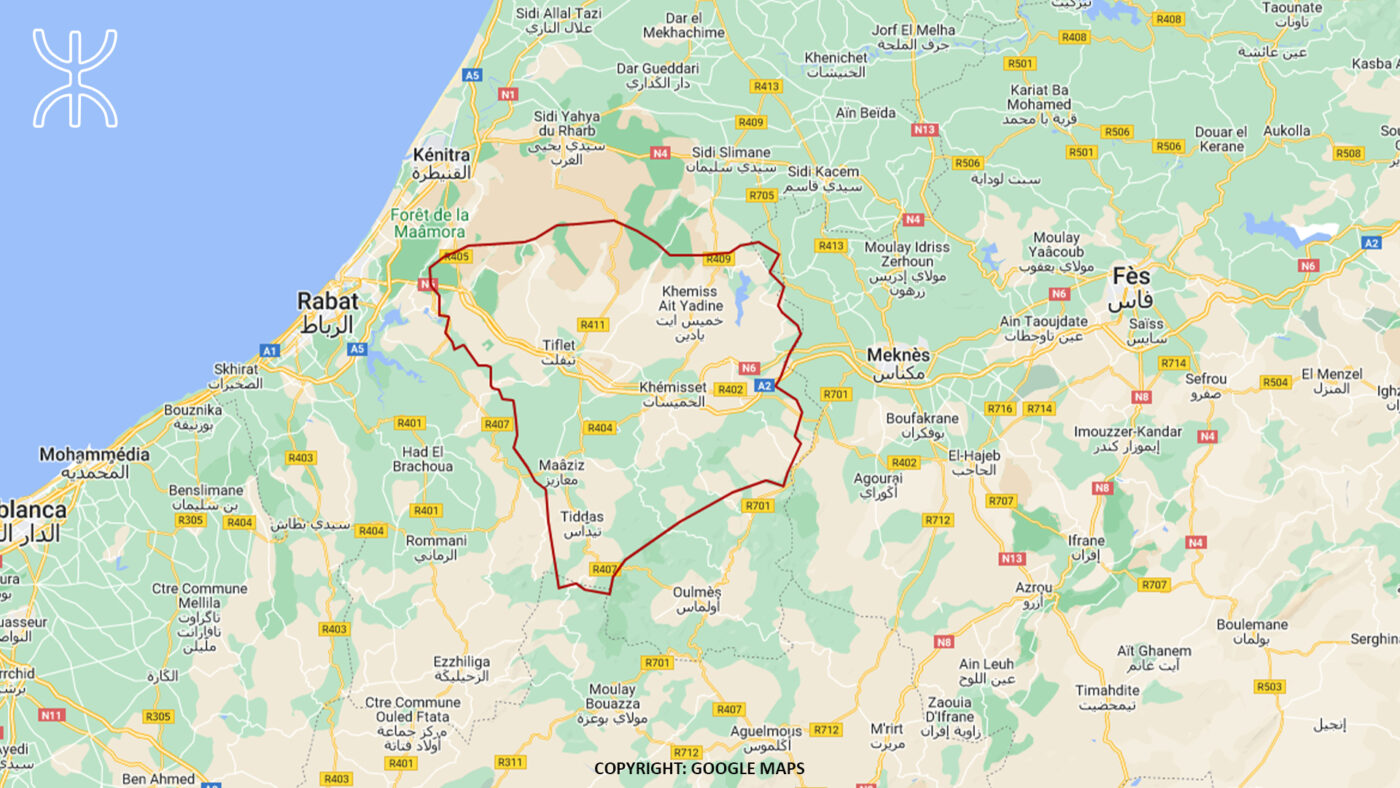 Zemmour region is bordered to the north by the "Gharb" plain, to the east by the city of Meknes, to the south by the "ZaÏr" plain and to the west by the city of Rabat, the capital of the kingdom. 
Zemmour region compose of nine major tribes. Beni Hakem, Houderane, Ait Ouribel, Ait Jbel Doum, Messaghra, Kabliyine, Ait Zekri, Ait Yadine and Beni Amer. The city of Khemisset is the capital of this region.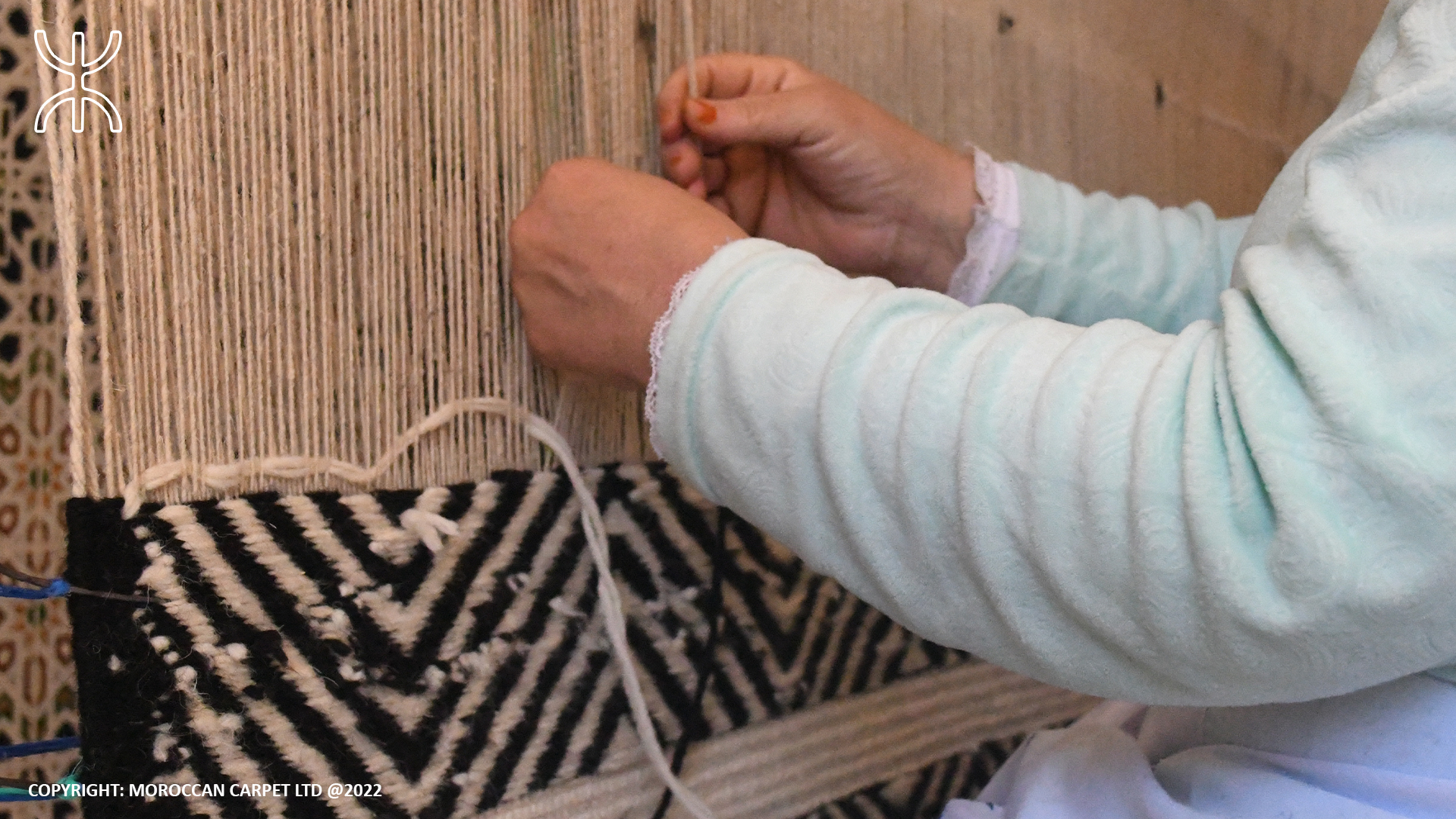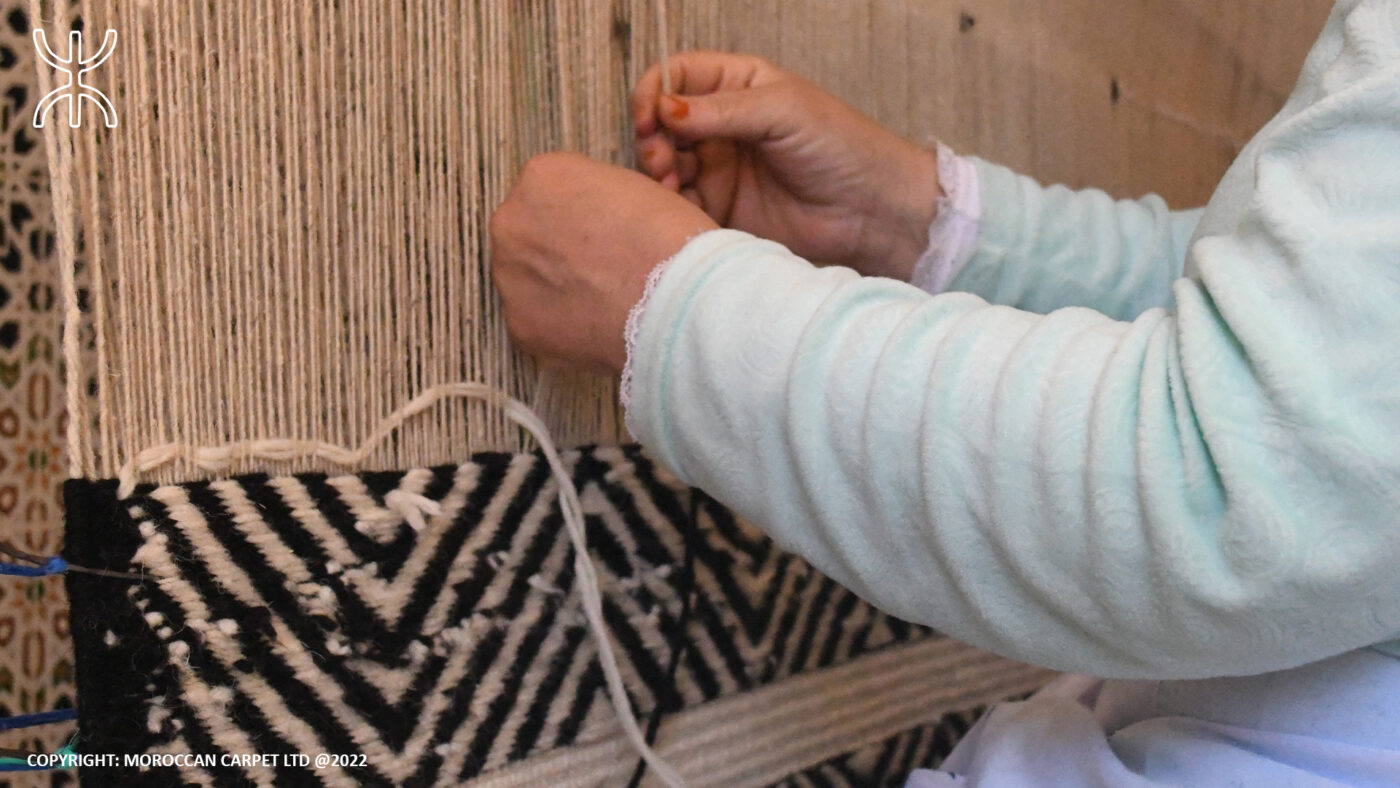 Carpeting is one of the most popular traditional crafts in the region. Besides, the most famous kind are the Kilim or "The Hanbal" as known in the local dialect. The Zemmour kilims are flat weave rugs that compose of various special patterns we can call exclusive or unique to this region. Moreover, red, black and yellow are the salient colors we can observe in these rugs. As well as that, we can find the use of other special colors (like the bright green in the picture below).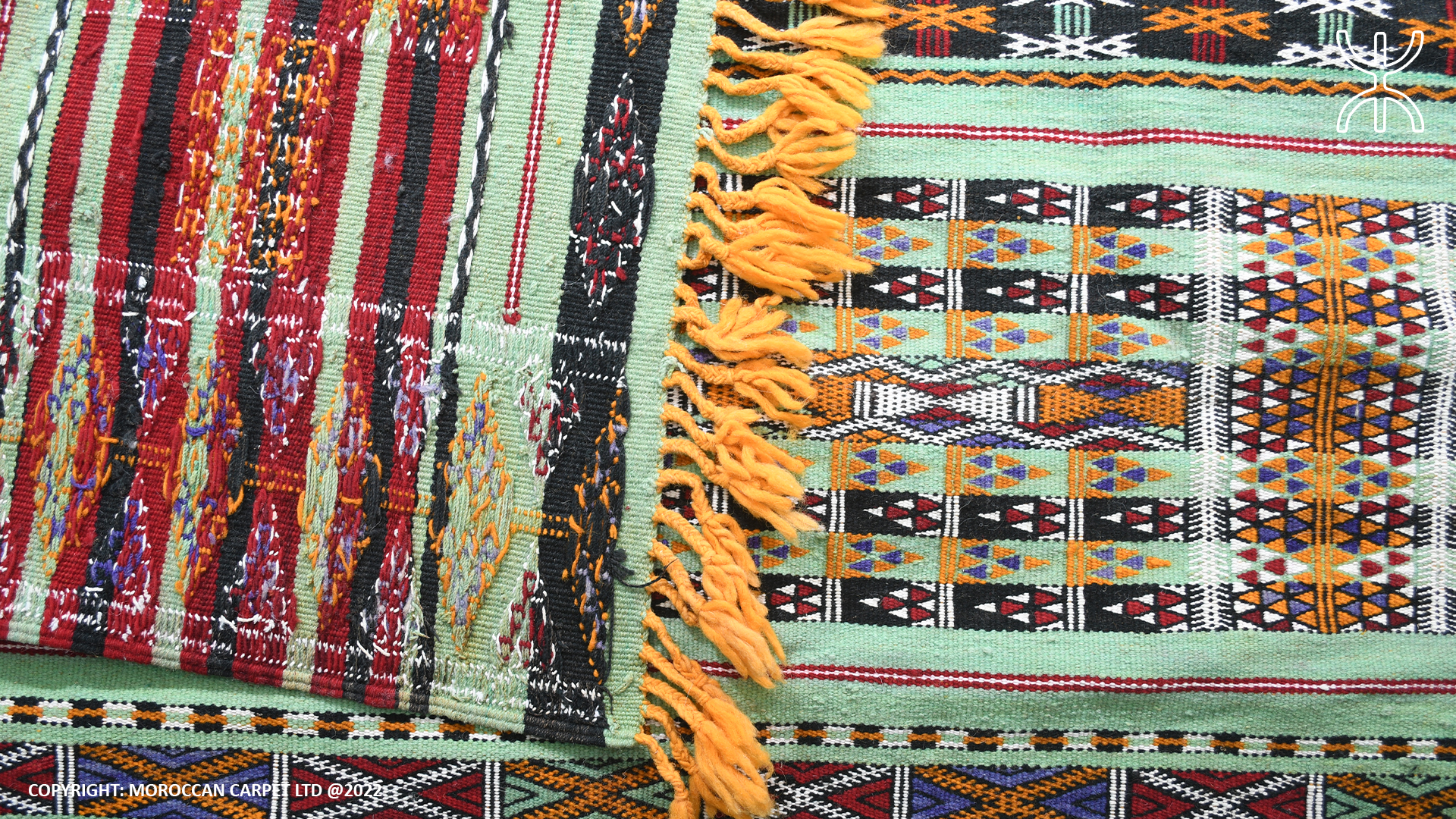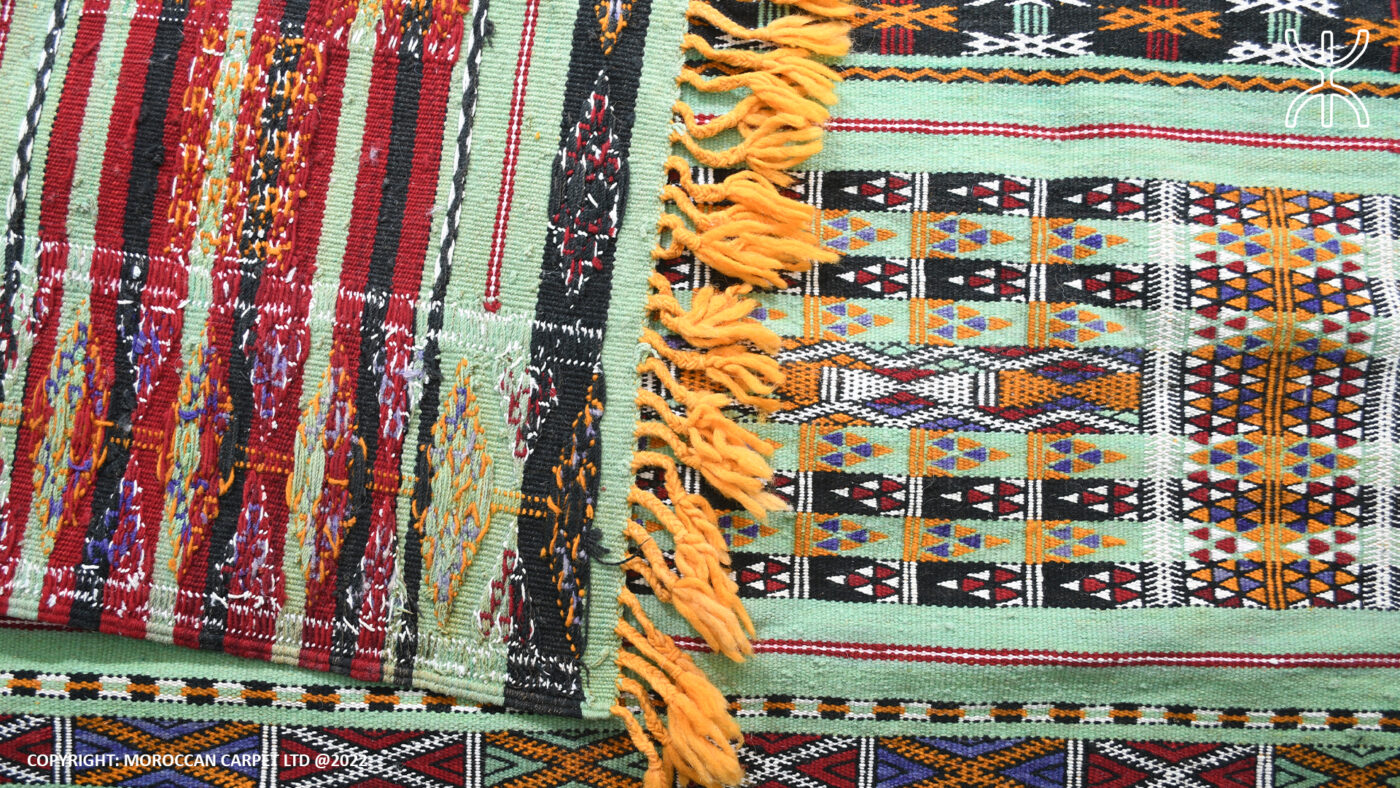 Zemmour Hanbals remain a great choice when it comes to home decoration. You can both use them on the ground or even lift them in the wall (preferably small sized ones). The combination of colors and the repeated patterns throughout the whole rug is some sort of magic.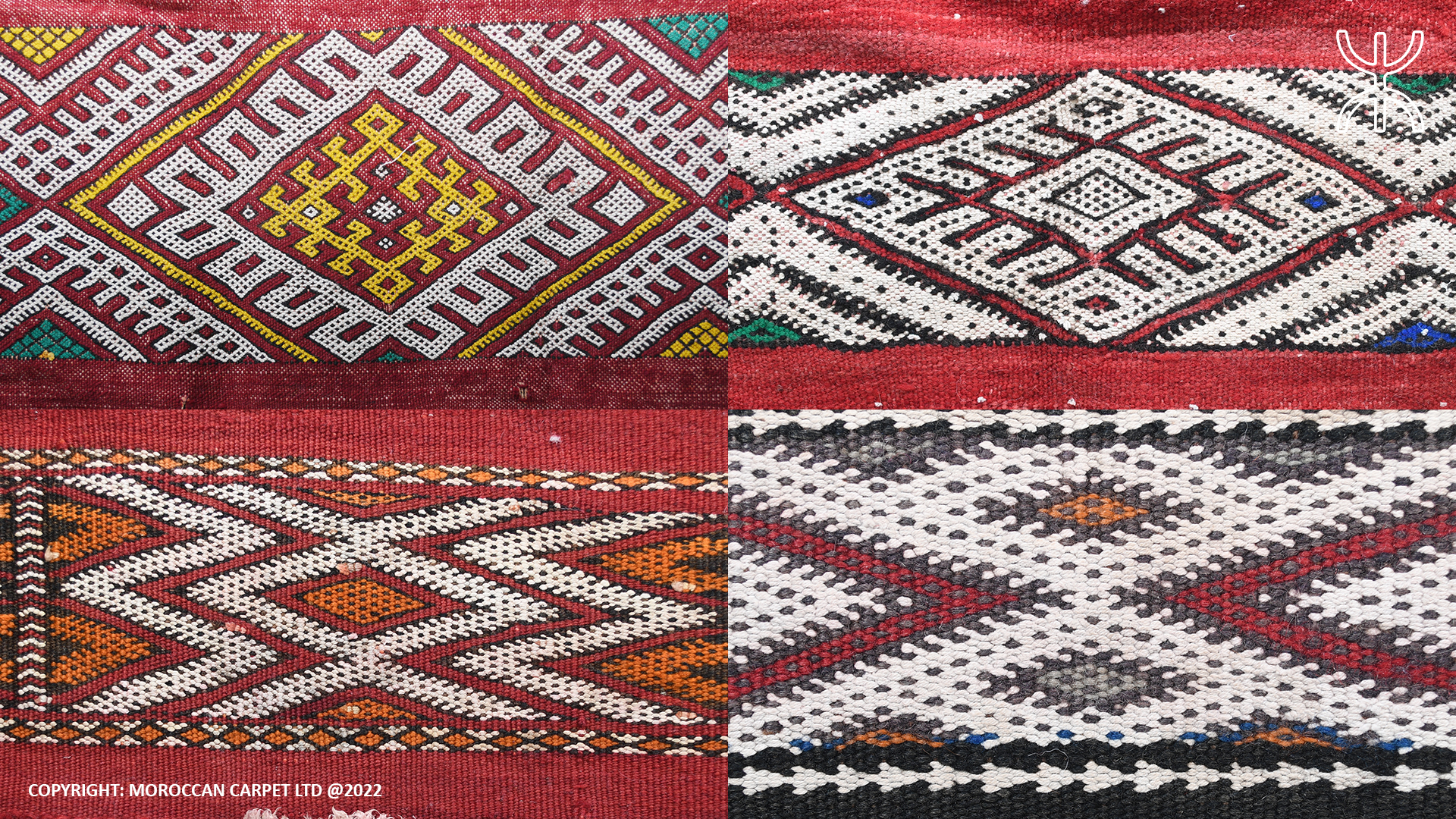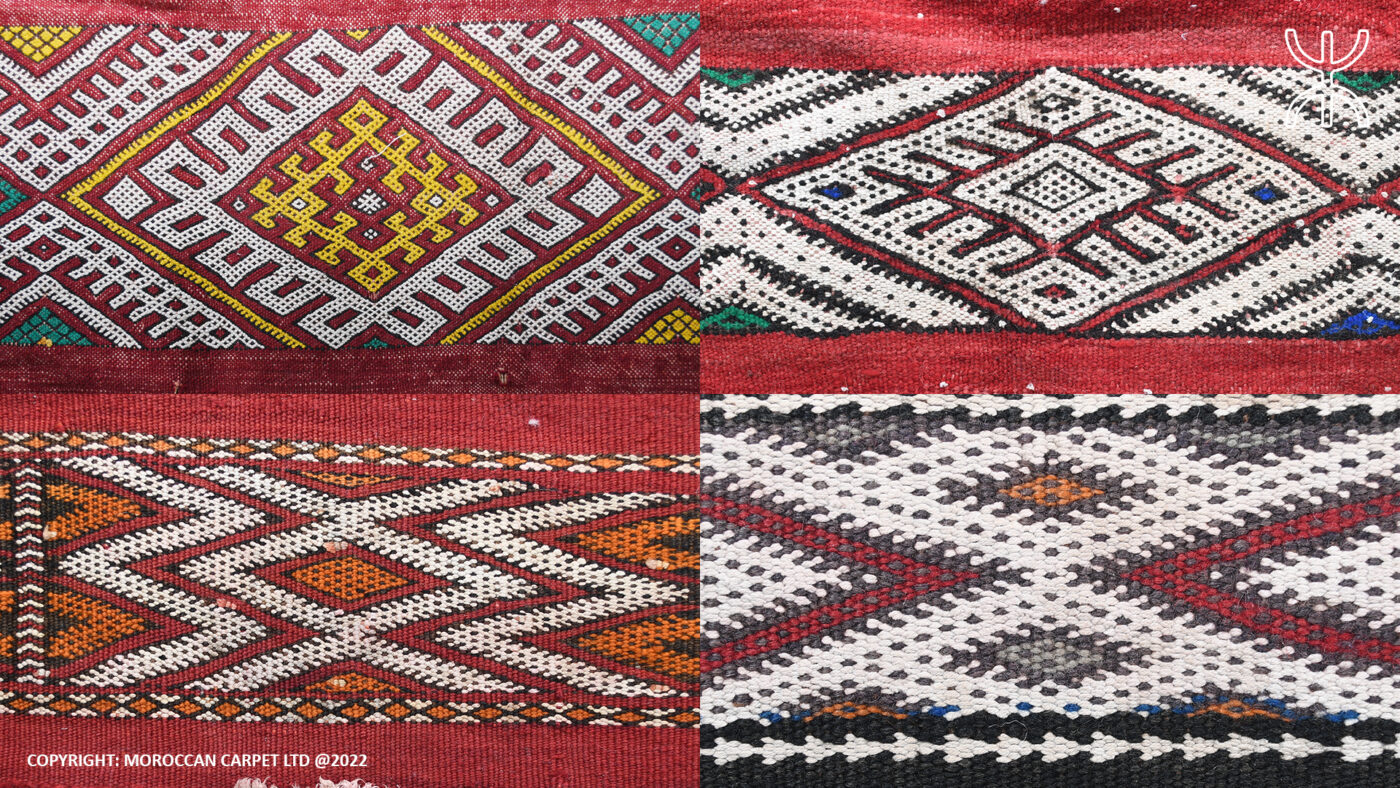 As we are located in Khemisset, here at Moroccan Carpet LTD we provide you with numerous Zemmour Kilim choices. We have a rich category of this kind of kilims that you may find your desired one. (HERE)
Note that we are currently running a sale that may reach into 60% OFF in several categories. You can find them in the sale section HERE in our store or in our ETSY store via the link HERE.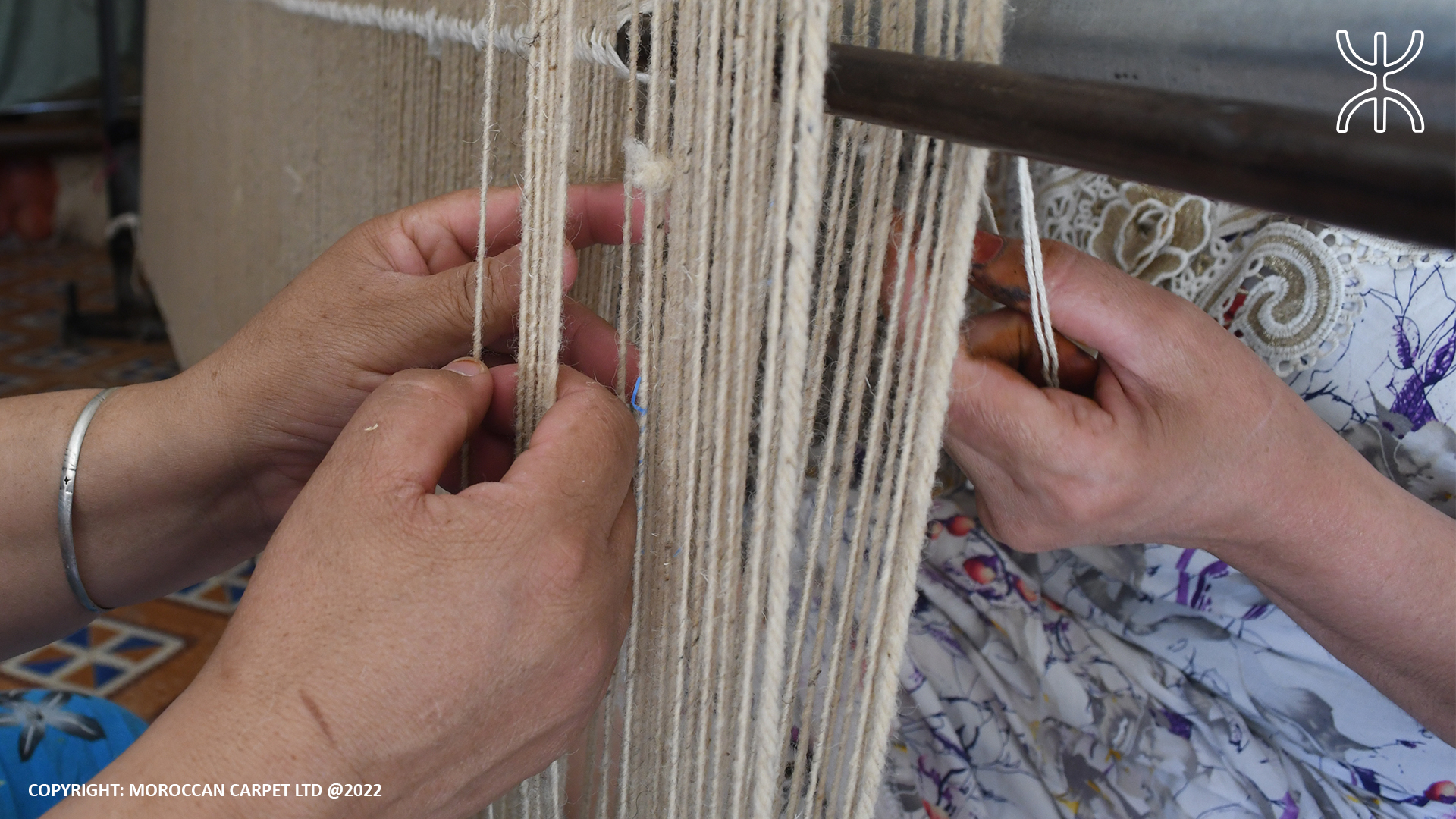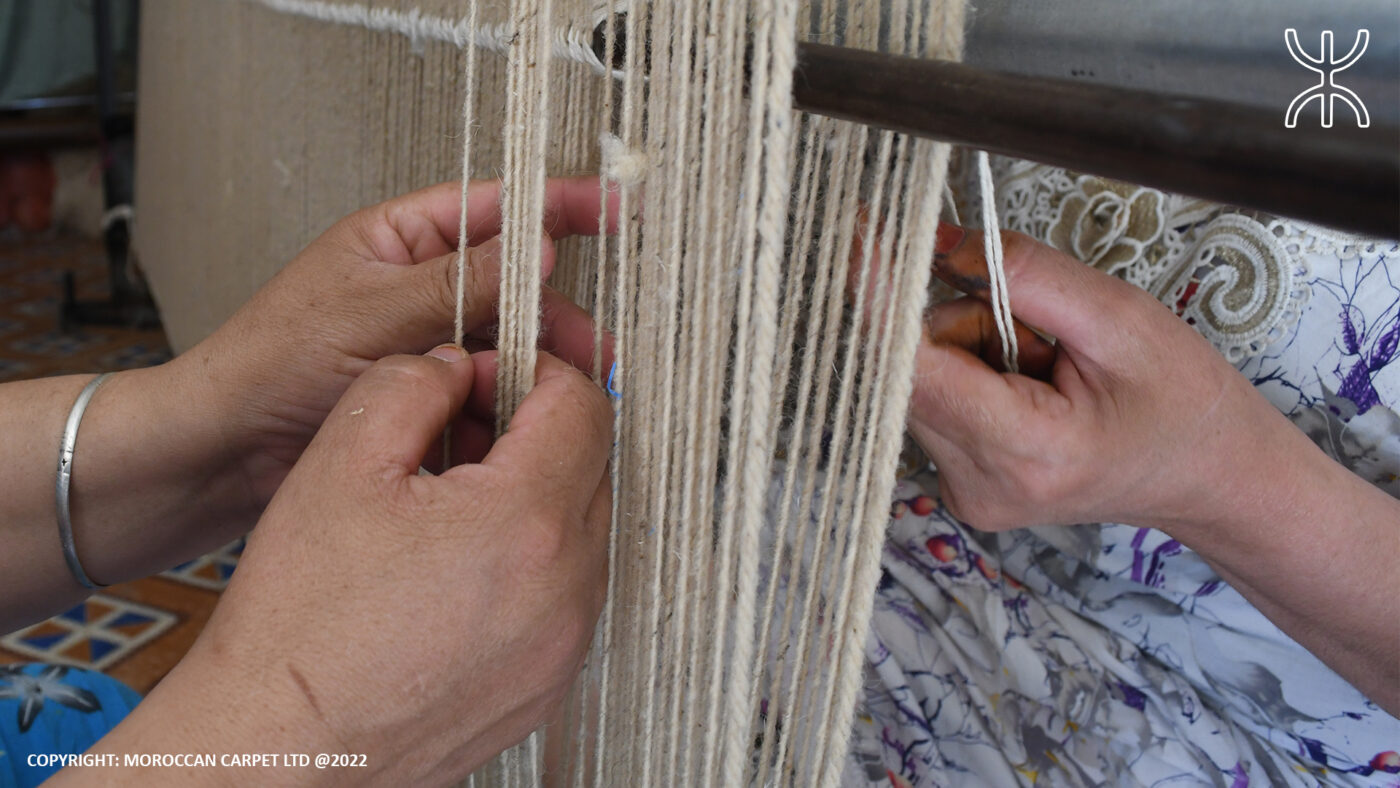 Here at Moroccan Carpet LTD, we provide customers from all over the world with genuine, high quality, and affordable Zemmour and Beni Ourain rugs. You can find several designs and shapes for multiple sizes in our store. In addition to that, you can fully customize your order in terms of colors (32 different colors*) and size (Any size beyond 3×5 Ft).
*You can purchase yarn samples Here.
For any questions or inquiries feel free to contact us via email : contact@moroccan-carpet.com or on any of our accounts :
Take a Look at Our Categories