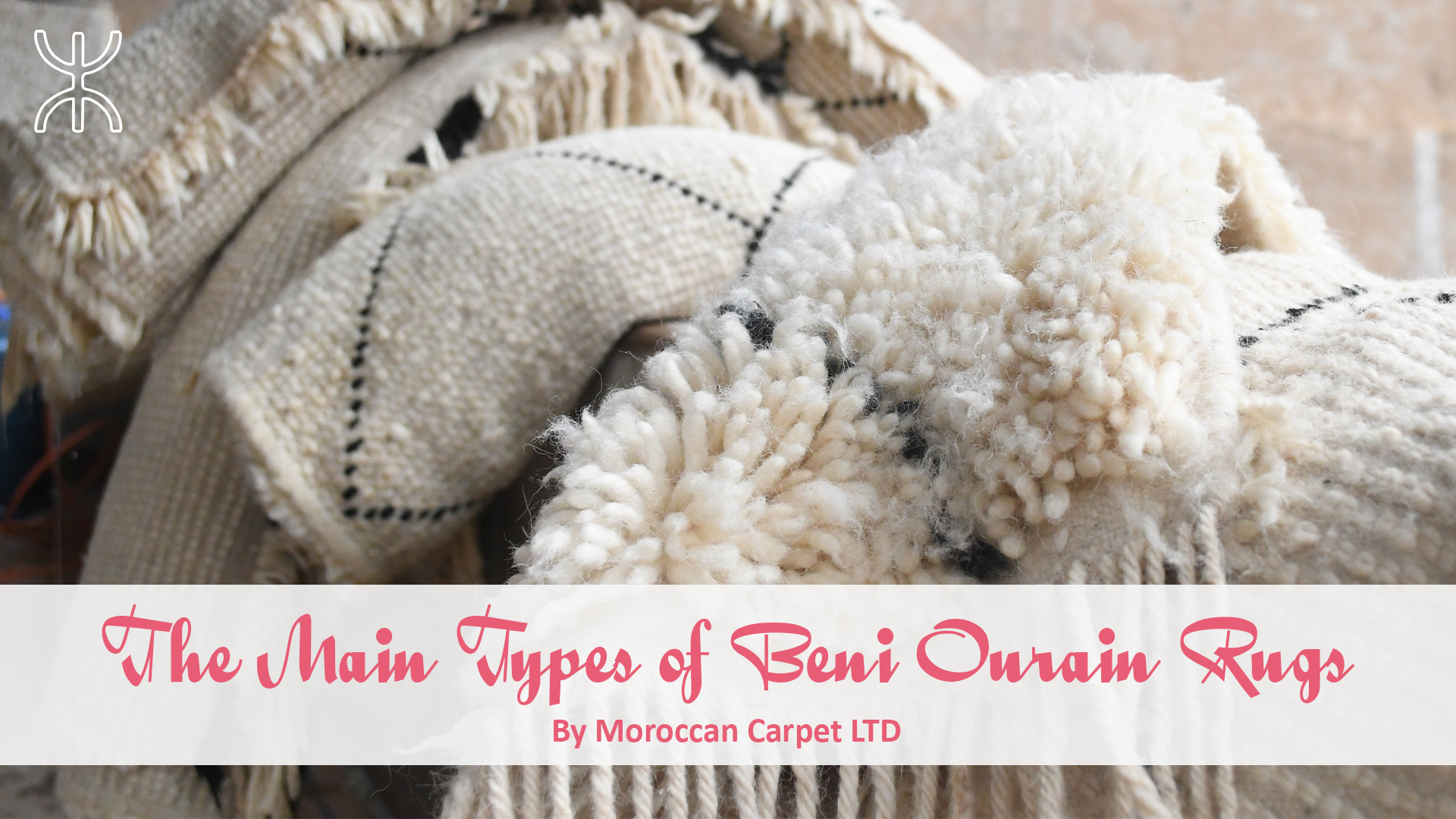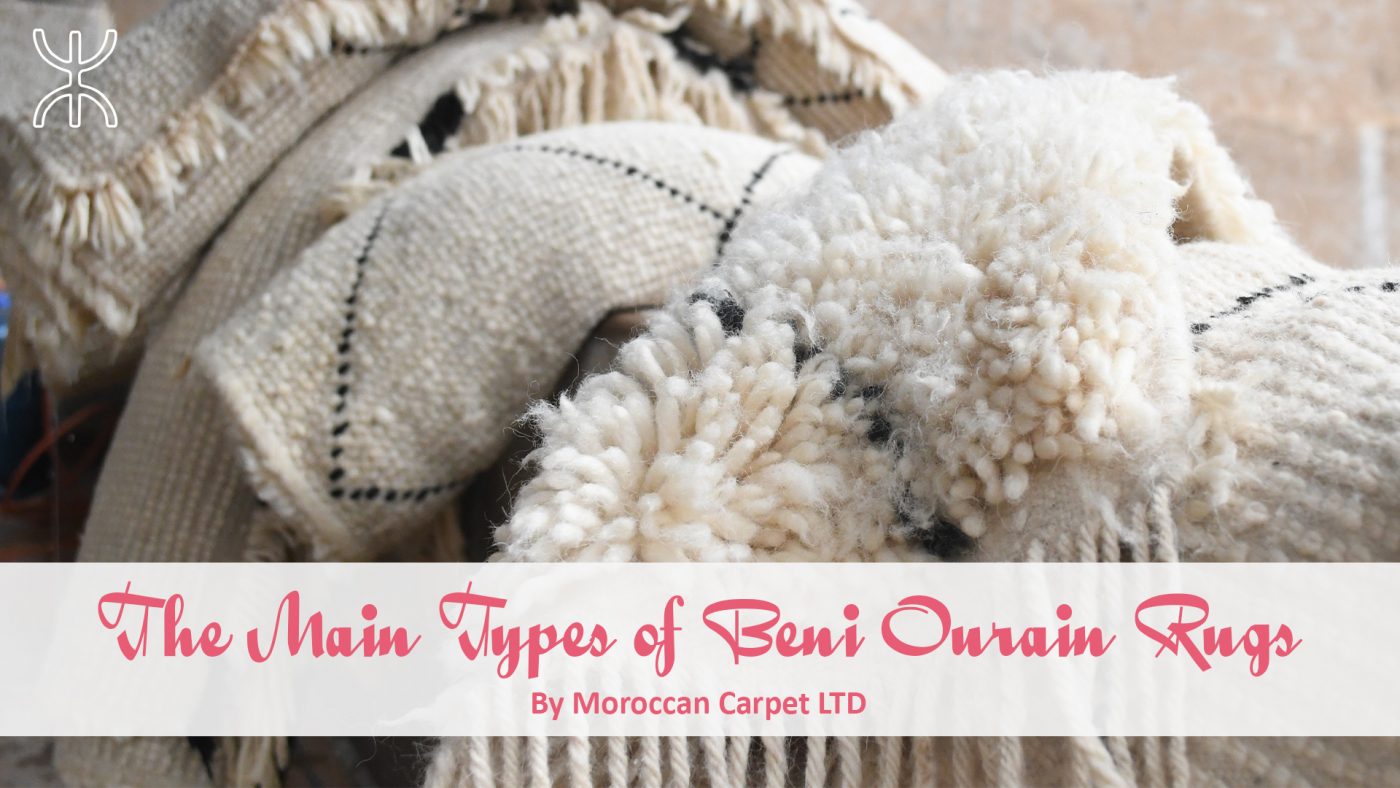 The Kingdom of Morocco is considered one of the leading countries in the world in the field of handicraft industry. This is mainly due to the cultural and historical richness of this region. Moroccan rugs are among the best in terms of quality and tradition in the world. In this article, we will explore the main types of Beni Ourain rugs.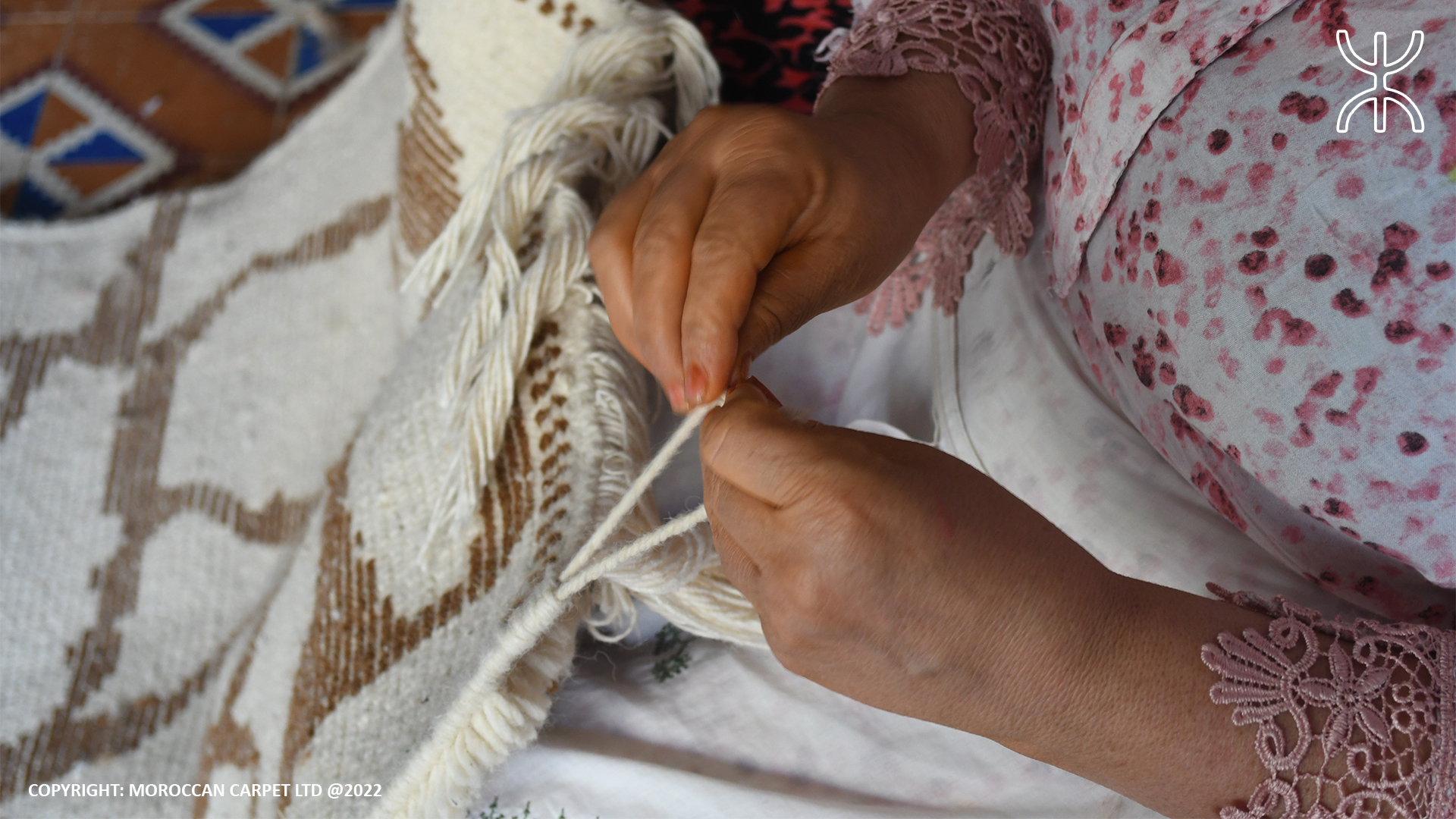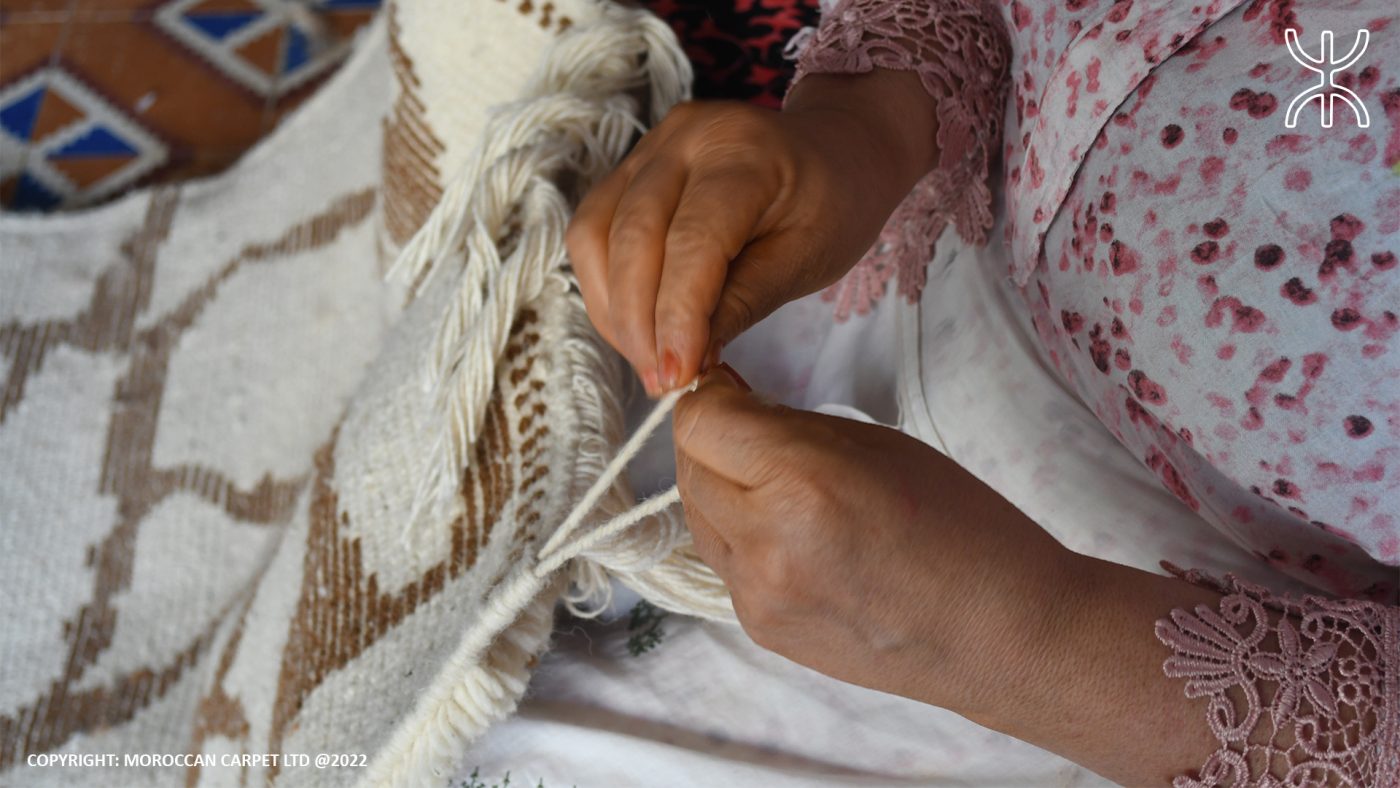 The Beni Ourain rugs (Cream based color) are mainly the best choice for so many people. This type of rugs is characterized by simplicity in shapes, and in most cases it consists of two basic colors, white and black. Generally, people know these kinds of rugs to have very good and fair prices.
The Beni Ourain rugs mainly consist of two categories. The normal ones, and the semi flat rugs (Lamḥaffar).
1- The normal Beni Ourain rugs are non flat rugs that mainly use the traditional weaving techniques and adapt several geometric shapes and patterns.Moreover, these kinds of rugs come with simple designs and you can find many customisable options.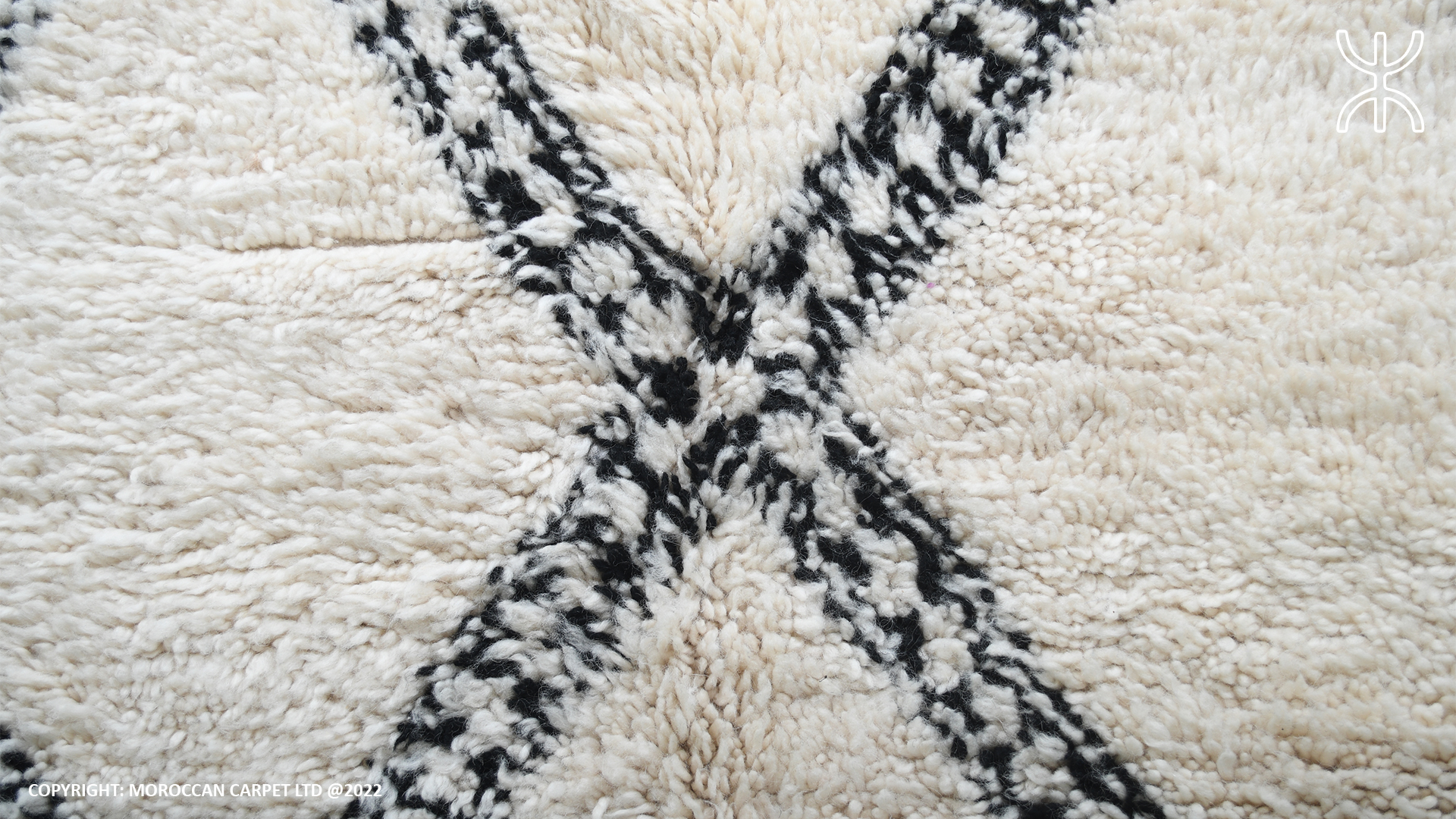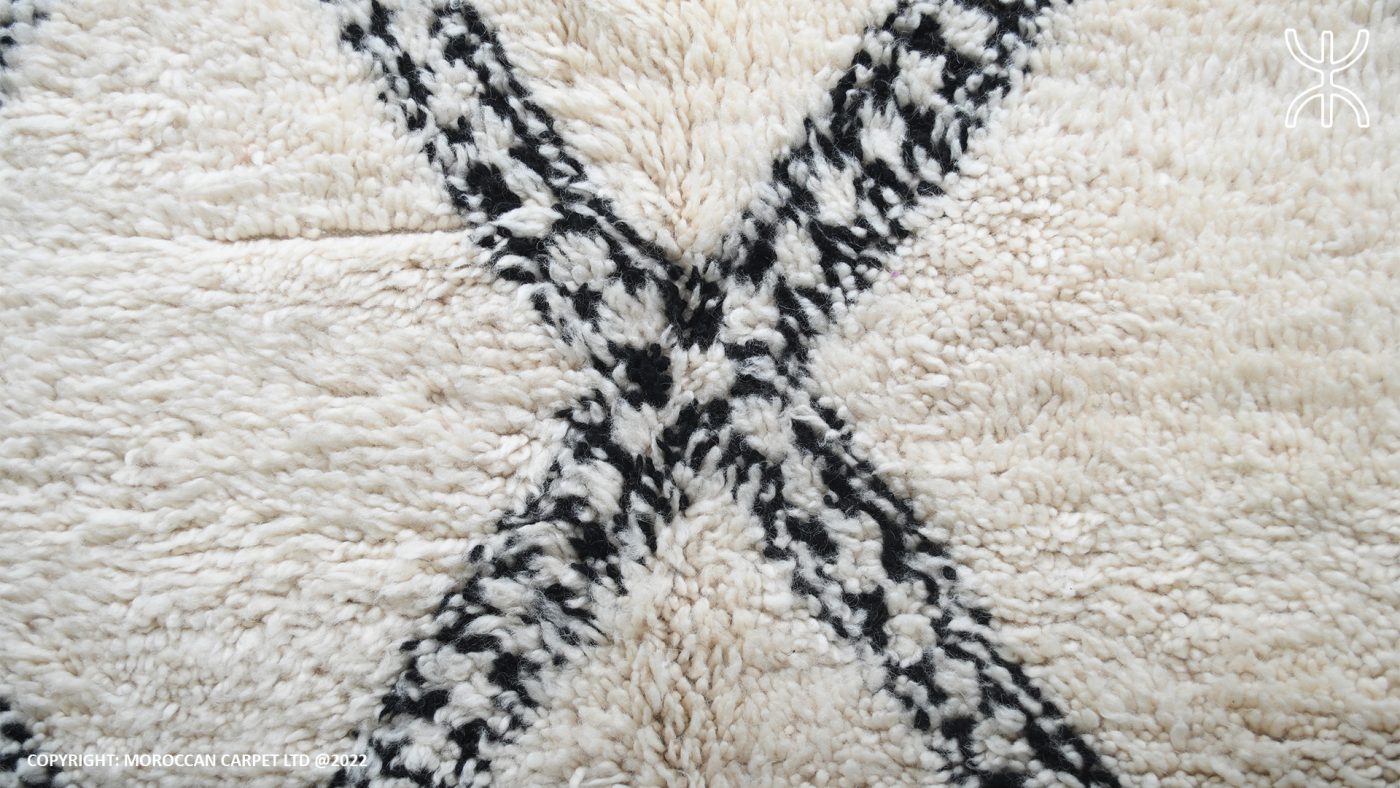 2- The second type is the semi flat Beni Ourain rug, or as named in the Moroccan dialect "Lamḥaffar". This type of rug, which often comes in full cream color, has a special pattern that is composed of flat weaving. In the picture below, you can clearly see that the design or pattern is actually a flat weave.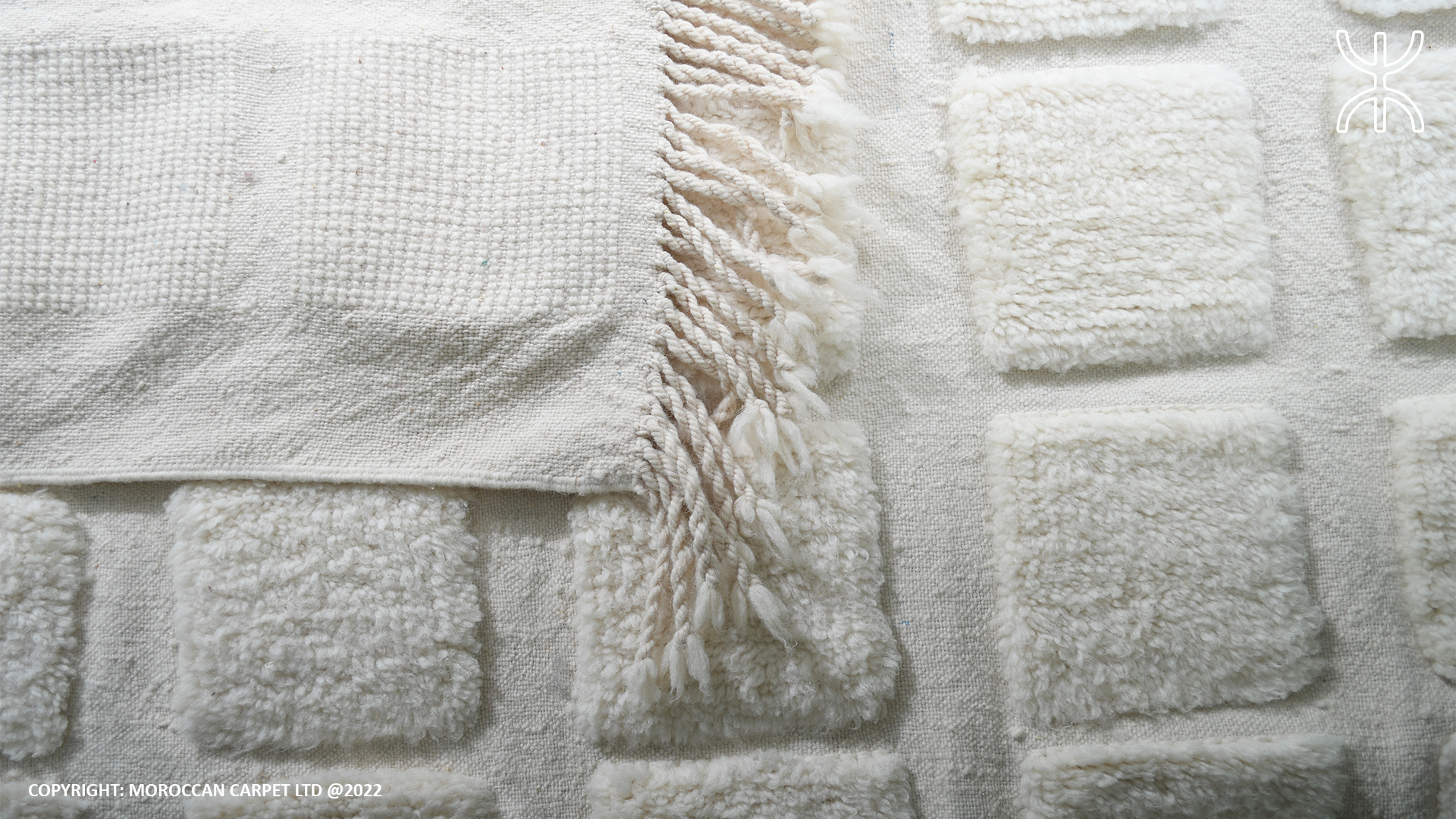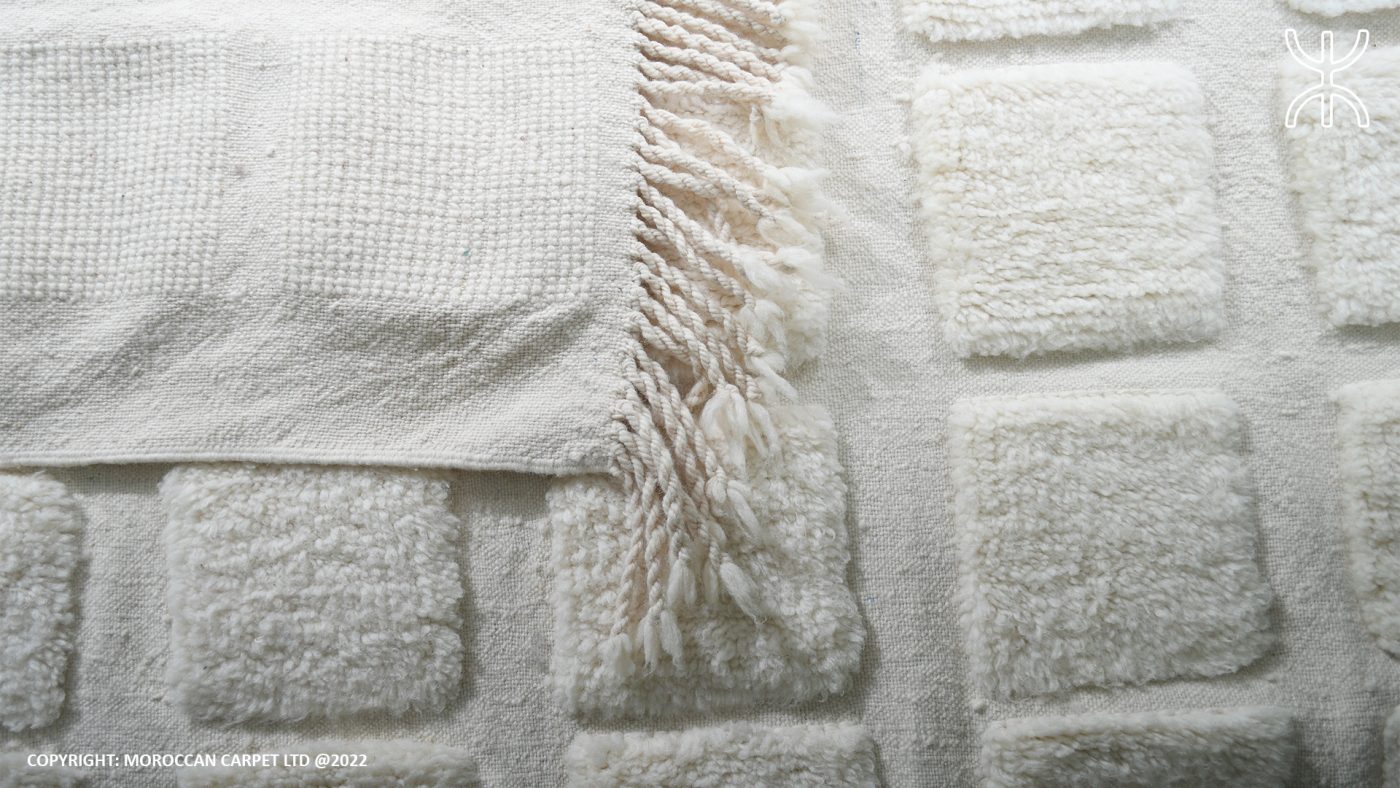 To sum up, both the Beni Ourain categories are famous for their simple and geometric shapes. It depends on the person's point of view to choose one of them. To demonstrate, Beni Ourain rugs in all kinds are one of the premium choices in modern home decorating. They deliver calm, peace and positive energy to your lovely space.
Here at Moroccan Carpet LTD, provide customers from all over the world with genuine, high quality, and affordable Beni Ourain rugs. You can find several designs and shapes for multiple sizes in our store. In addition to that, you can fully customize your order in terms of colors (32 different colors*) and size (Any size beyond 3×5 Ft).
*You can purchase yarn samples Here.
TAKE A LOOK AT OUR STORE CATEGORIES :