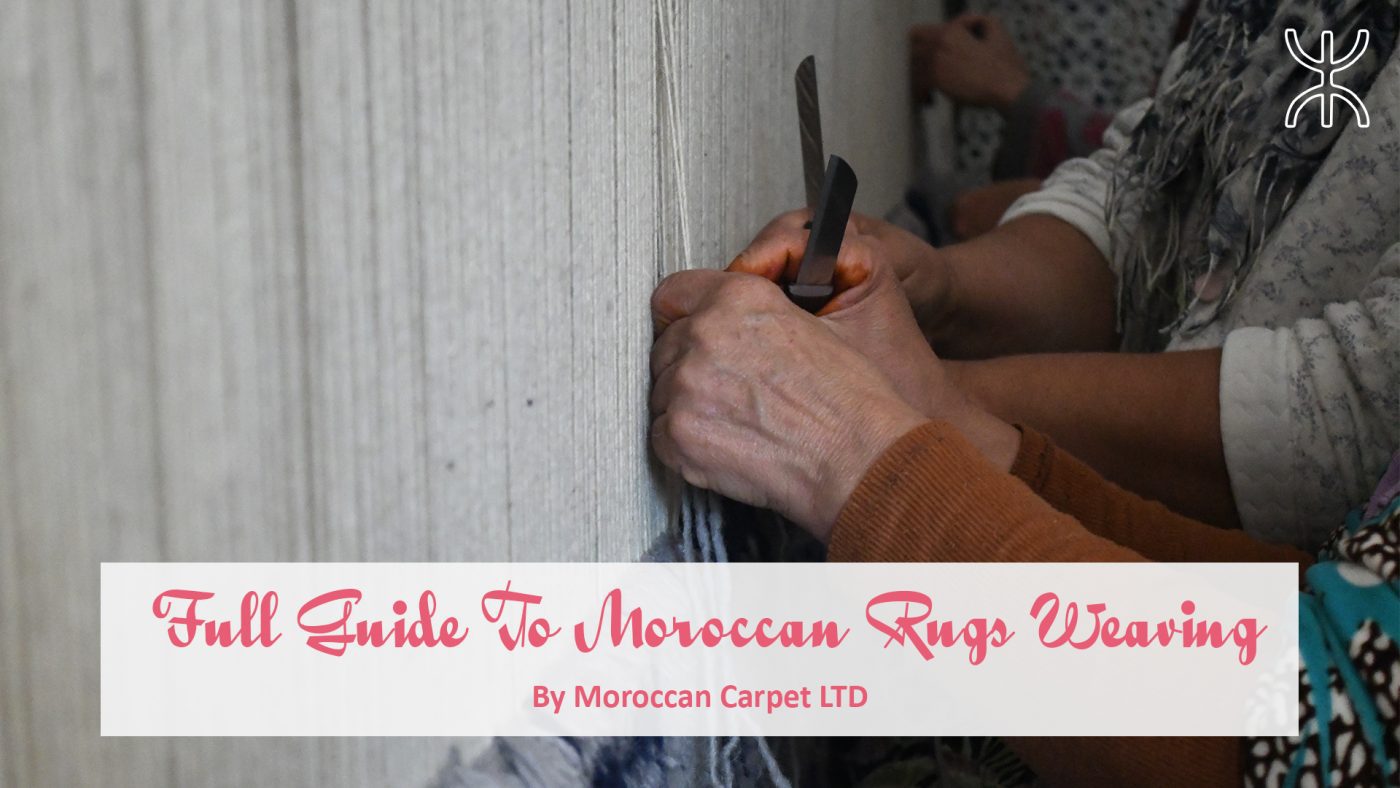 Nowadays, Moroccan rugs are the trend in modern home decoration. In this article, we will discover the major steps a rug passes before finally arriving at your door.
Every Rug Starts From Scratch
After they decide the size, design, and dimensions of the rug. Women start the very first process of rug making.⁠
Rug preparations begin by setting two metal stakes in the ground. After that, women start organizing wool strings* between them in order to finish with the strings in the ideal form.⁠ ⁠
* the result of wool spinning in earlier processes.
After setting the wool strings in the previous step, the action now is installing the loom. This stage requires being on full focus. As a result, you will not end up with the possibility of remaking the process.⁠
After what was done before, it is time now for the weaving phase.
After having the loom set, and with the aid of rug design pictures, the weaving phase is ready to begin.⁠ A series of hand knotting starts from the beginning till the end. ⁠
Berber women's understanding of where and how the shape or design will proceed is something of a magic. This kind of knowledge and precision is the core of rug making, and it is passed from a generation to another.⁠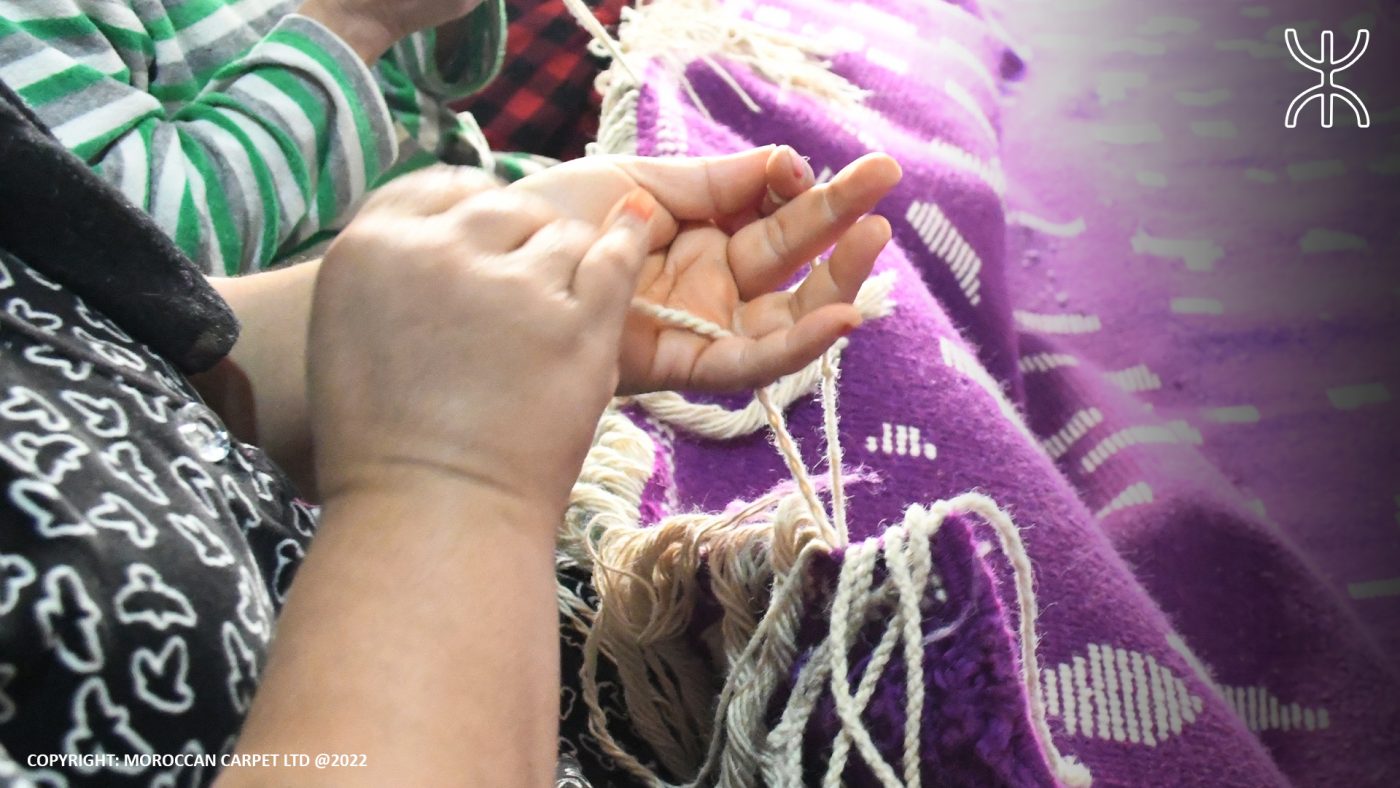 Fringes or Tassels making on the ends of a rug is a very unique process, and for sure one of the very satisfying parts of rug making.⁠
The tassel making techniques may differ from one woman to another based on the techniques adopted in every place. ⁠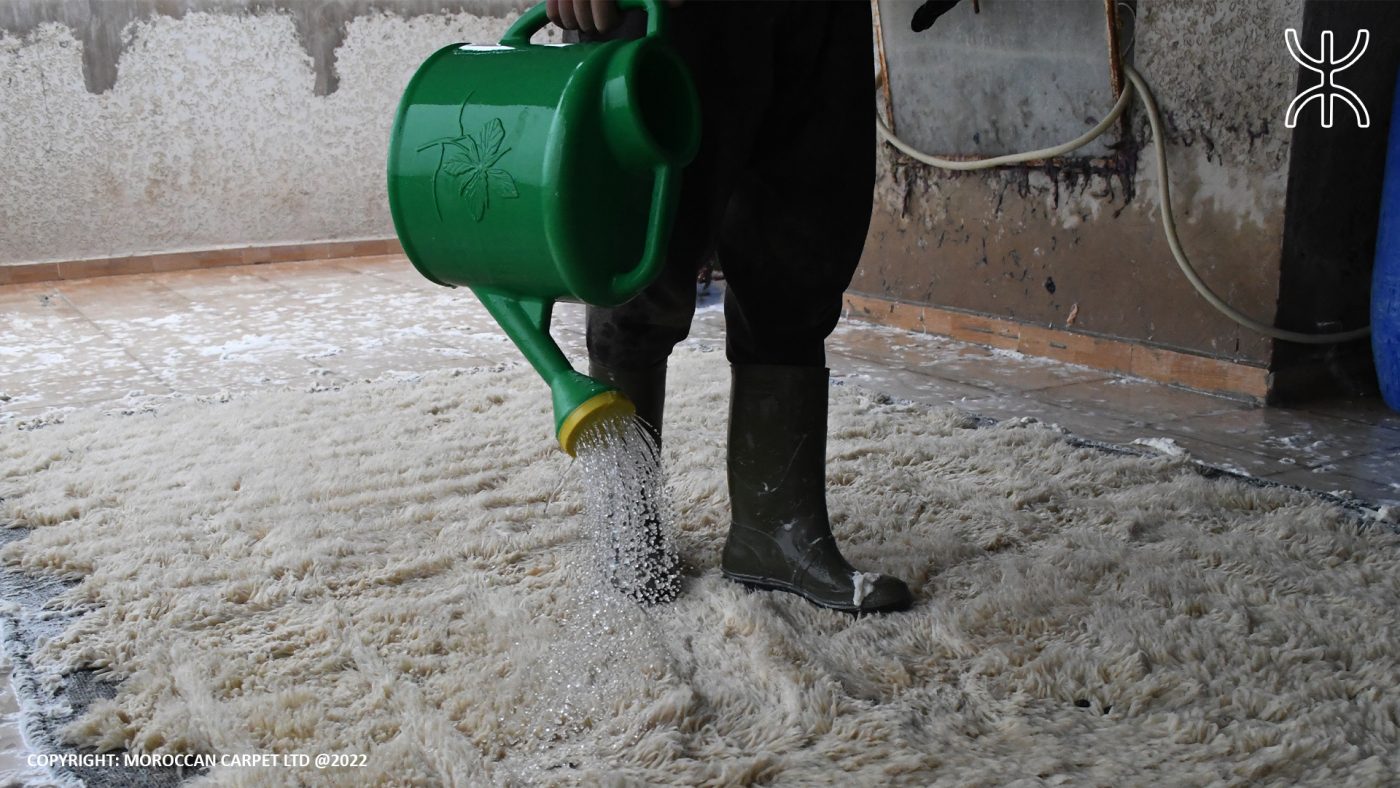 After loom phase, a rug must attain the very last step which is the washing phase.⁠
This very important and sensitive chapter is done by a group of experts and experienced boys.⁠
They wash and clean the rug several times to expel any dust and reveal the high quality and softness.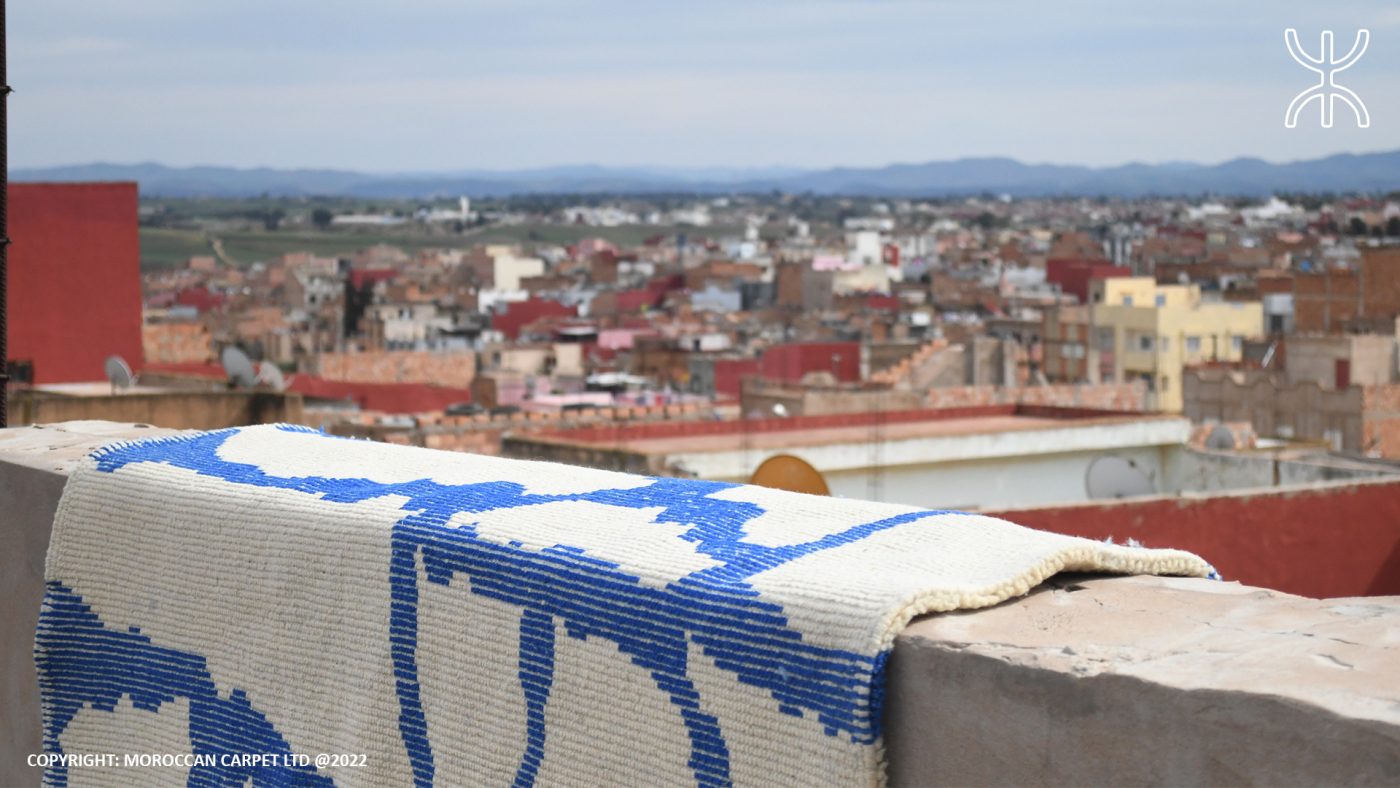 After washing and cleaning, it is time for the rug to dry.⁠
Every rug will take enough time to dry, it may go from two to four days or maybe more (weather dependency). ⁠
In front of the brightly sun of the city of Khemisset, all the rugs produced by our company will enjoy a sun tanning.⁠
Where to Find Authentic Moroccan Rugs ?
You have come to the right place. Here at "Moroccan Carpet LTD" you can browse and find different styles of Moroccan rugs. Our rugs are fully handmade, high quality, and come with affordable prices.
Check out these marvelous rugs :