We are starting here a new post series about 3 Moroccan rugs that people like to do different things. We hope you like them, we will be waiting for your comments.
We start with Barbara, a Spanish young woman living and working in Casablanca. She is a Spanish language teacher and a musician. You can listen to her songs here & here. And if you like the pictures, it is thanks to our friend Pedro Orihuela (credits below).
Barbara chose 3 Moroccan rugs that she likes to play music on. The first one is a big, red, dense Beni Mguild, a rug hand-knotted by Ait Mguild tribe men in the area of Meknes-Azrou near the Middle Atlas mountains. Her second choice was a flat woven, light and rich in pattern Zemmour Kilim (Hanbel), a rug made in Khemisset city, very typical moroccan rug that has been used specially in weddings to decorate the walls. As her third choice we have a white, soft and cozy Beni Ourain, a famous rug from the eastern side of Middle Atlas mountains.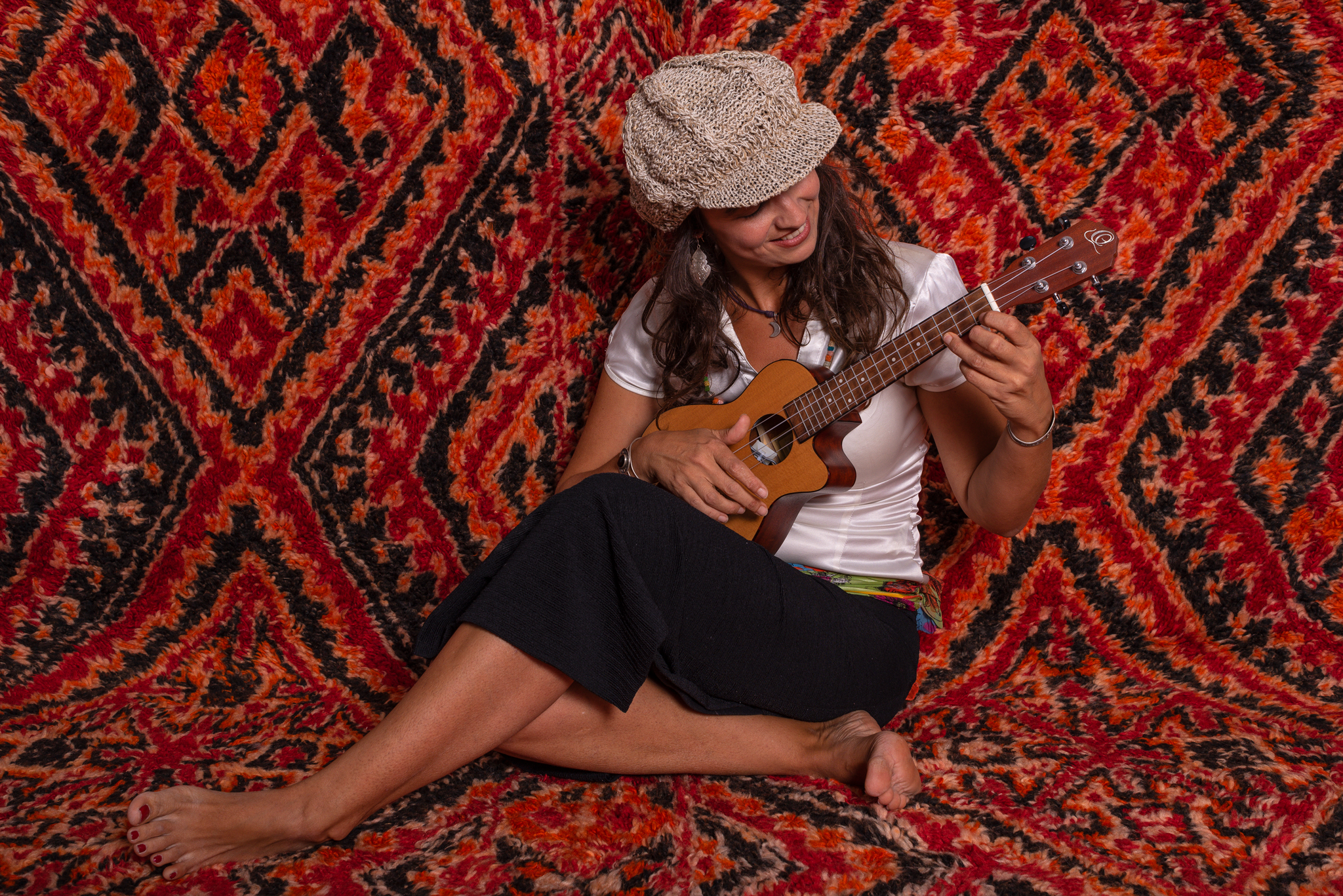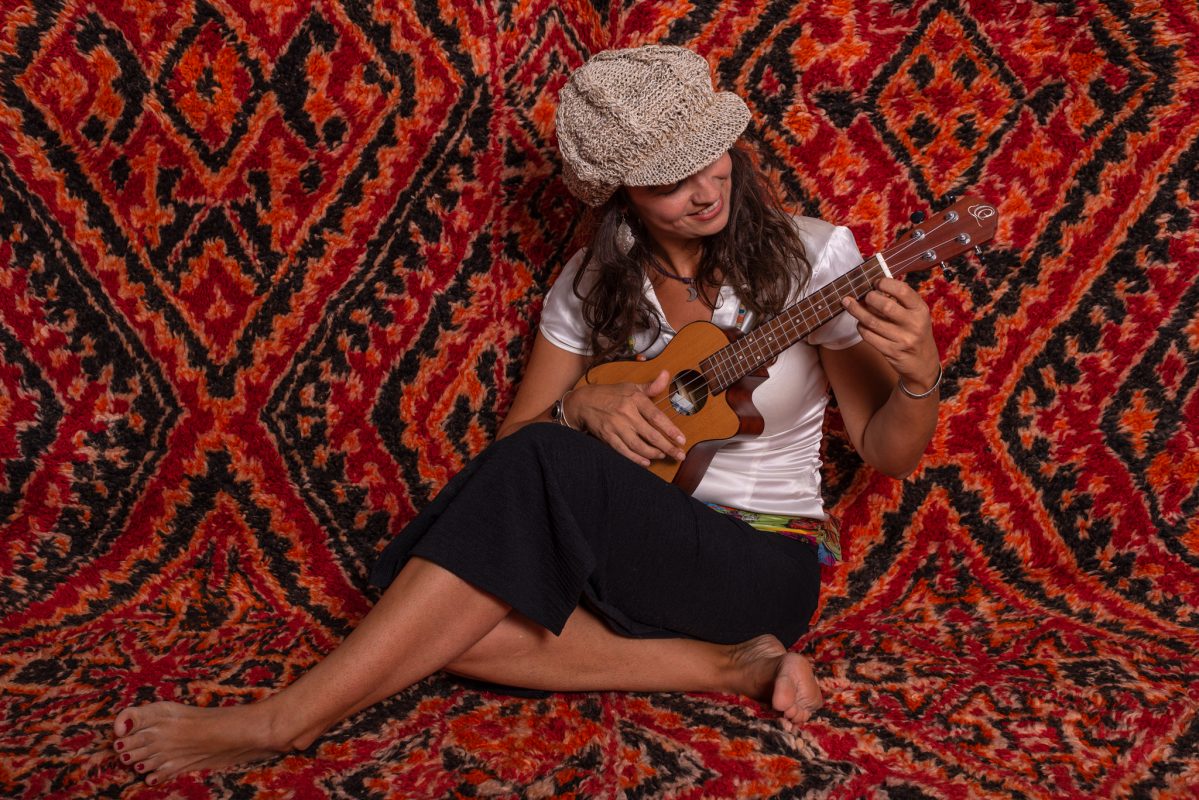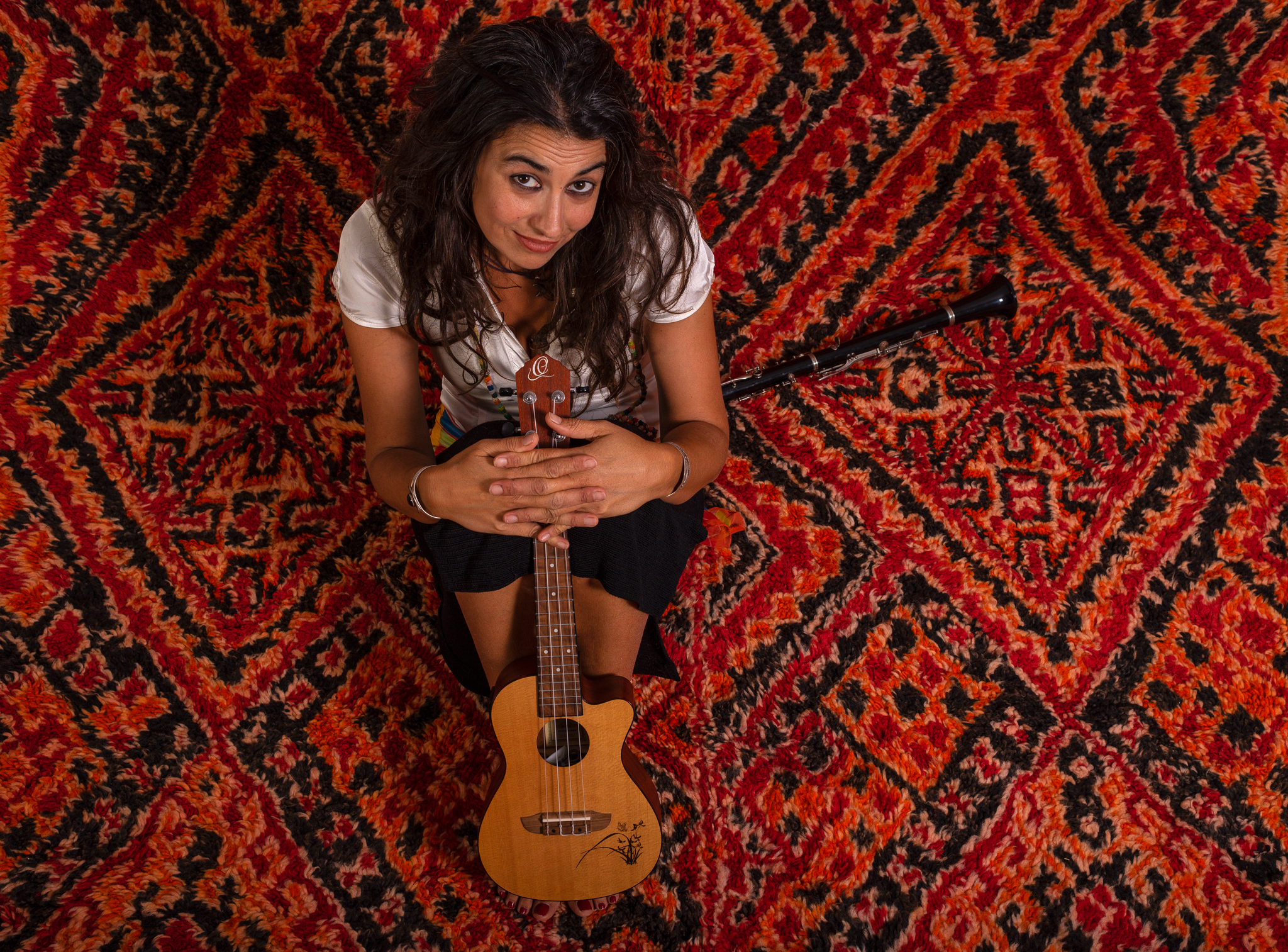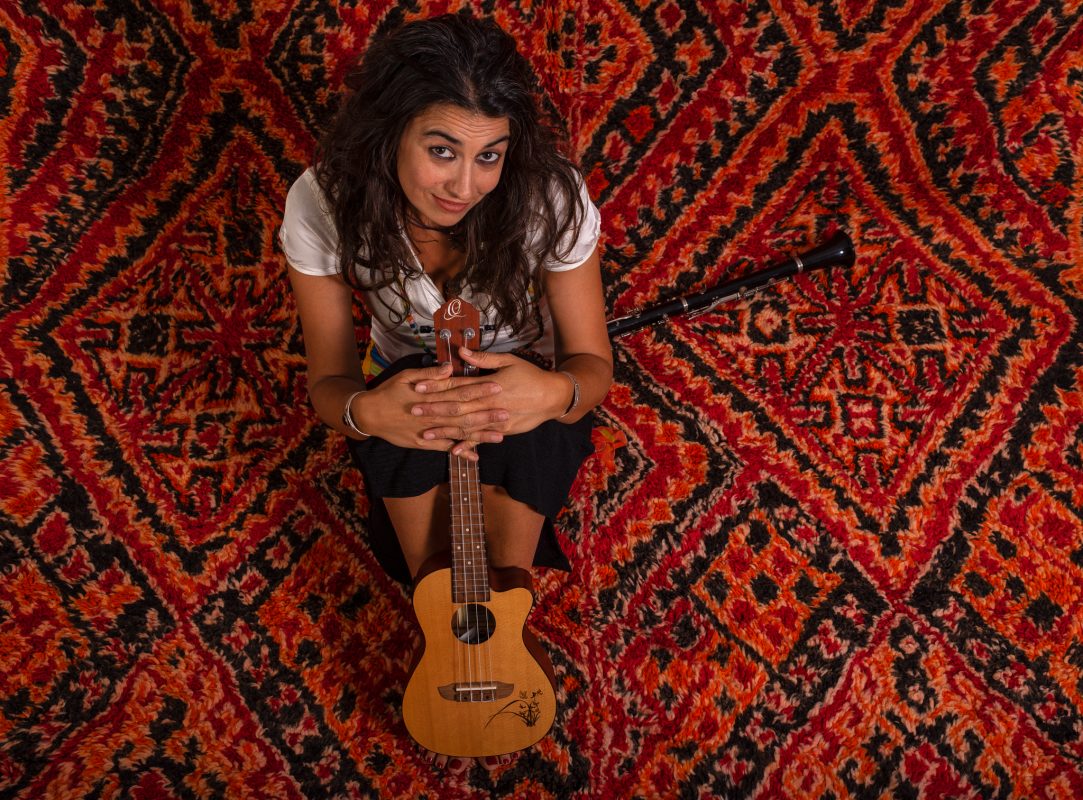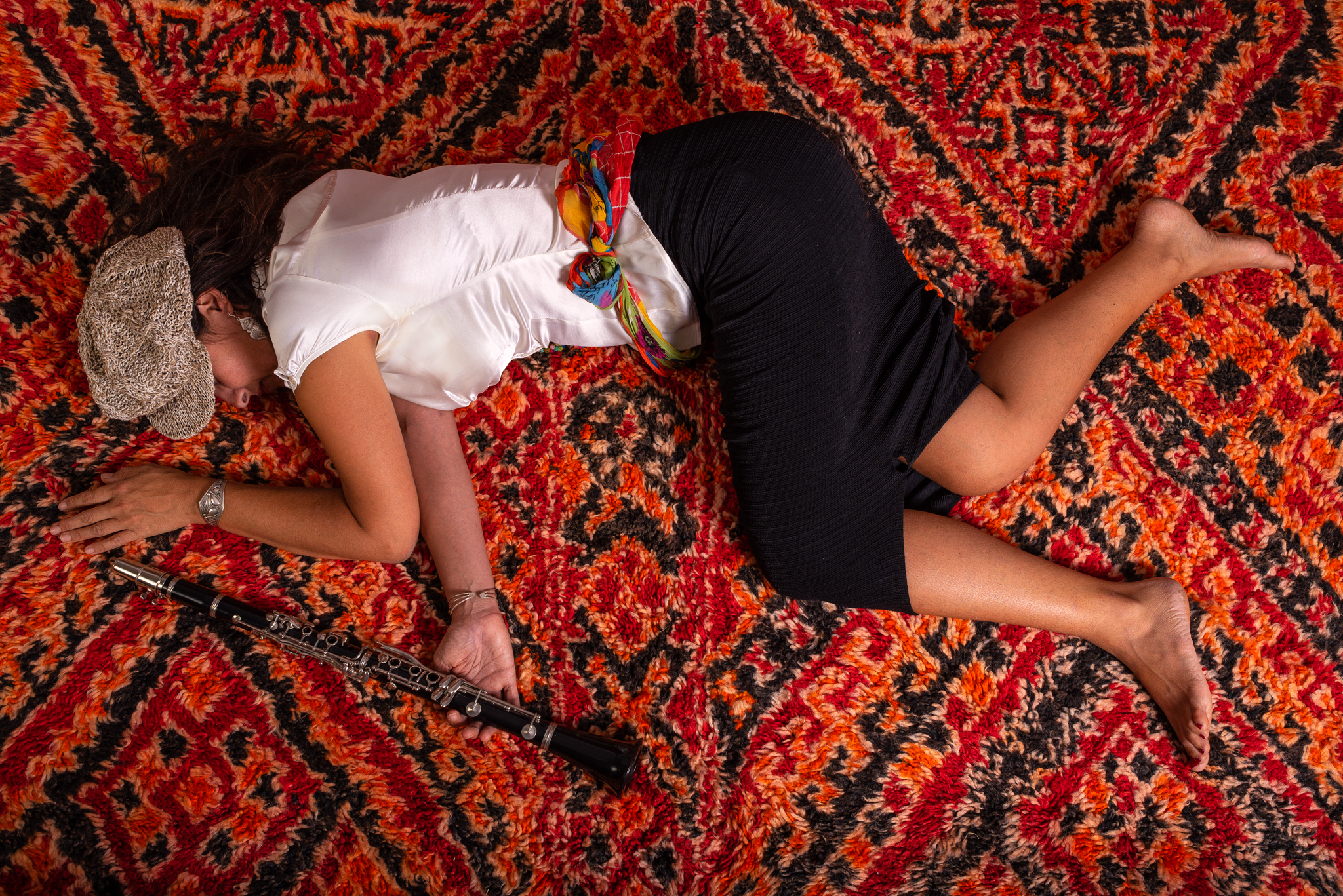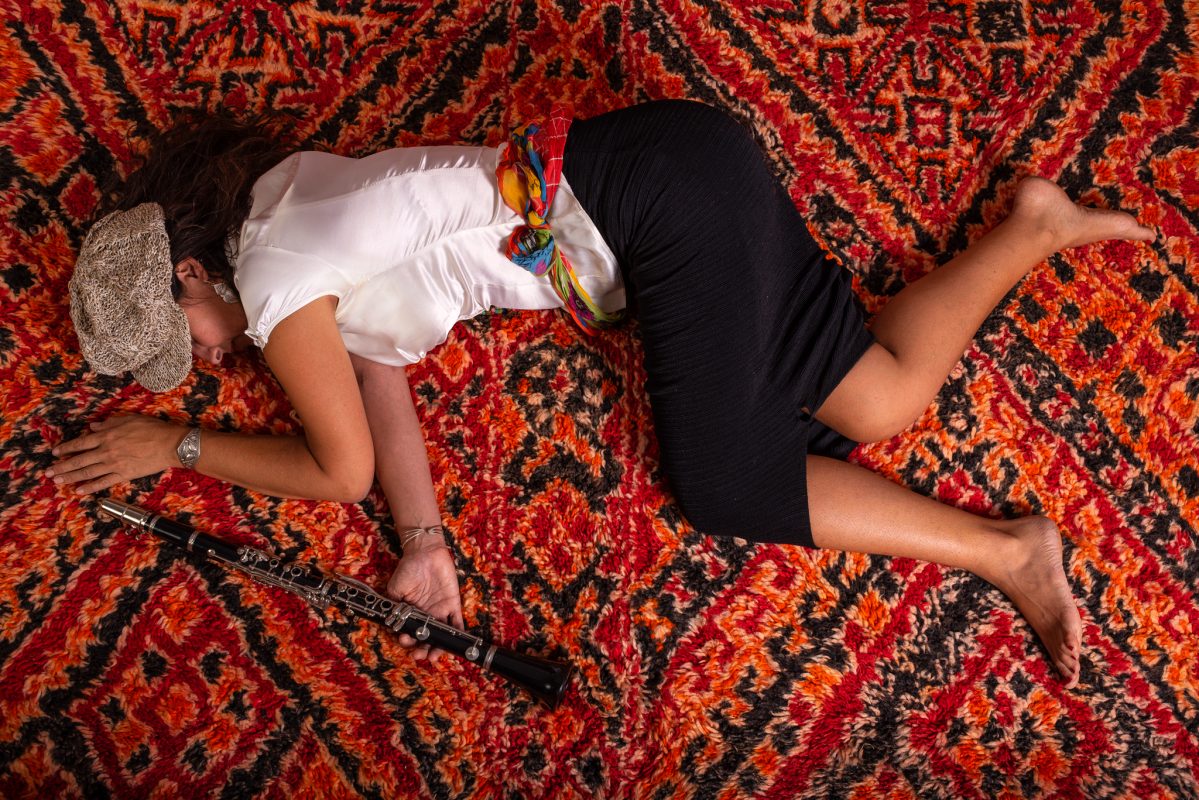 The fiery red and orange that compose this rug awaken, while I´m asleep, the inspiration and the strength that I need to compose music. At the same time, I feel hugged and cuddled by the softness of its fabric as I dream of songs to be.
buy it here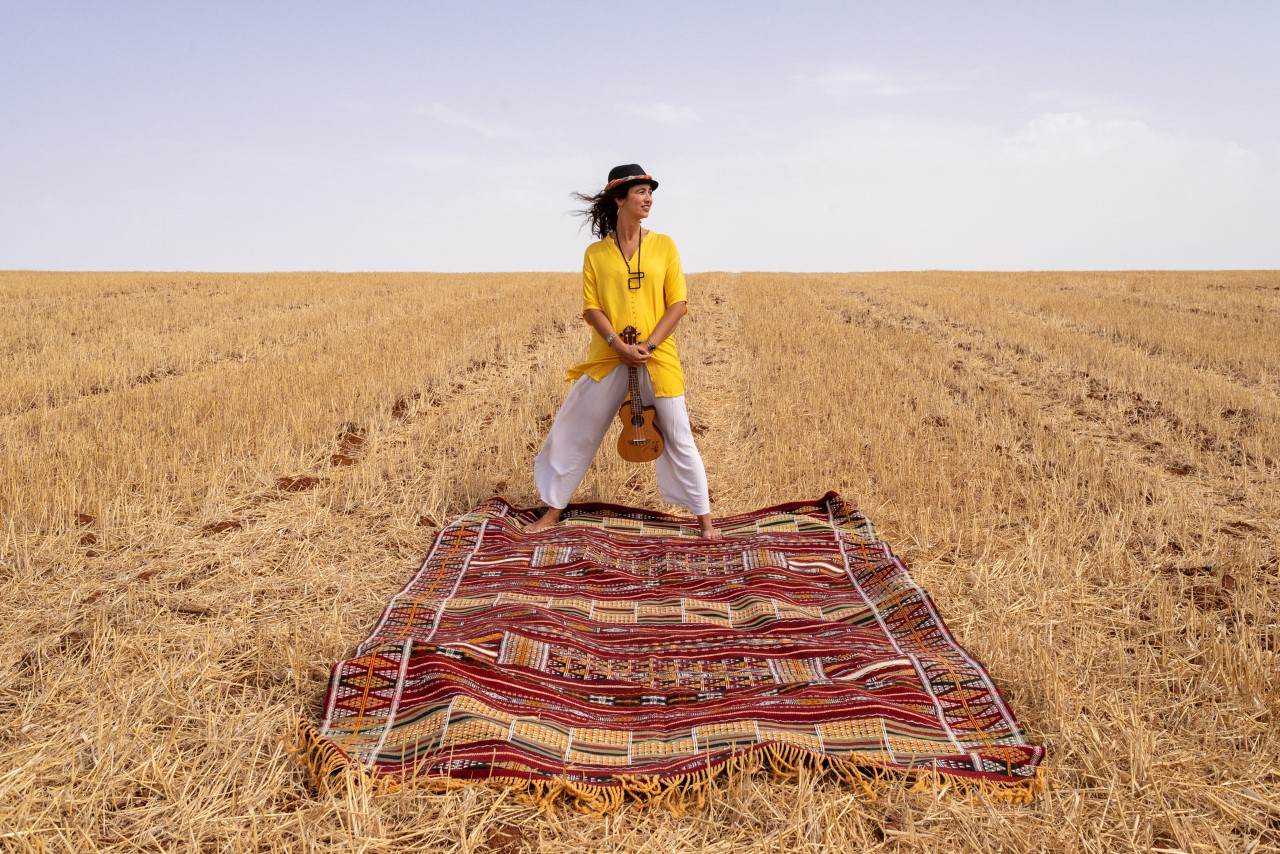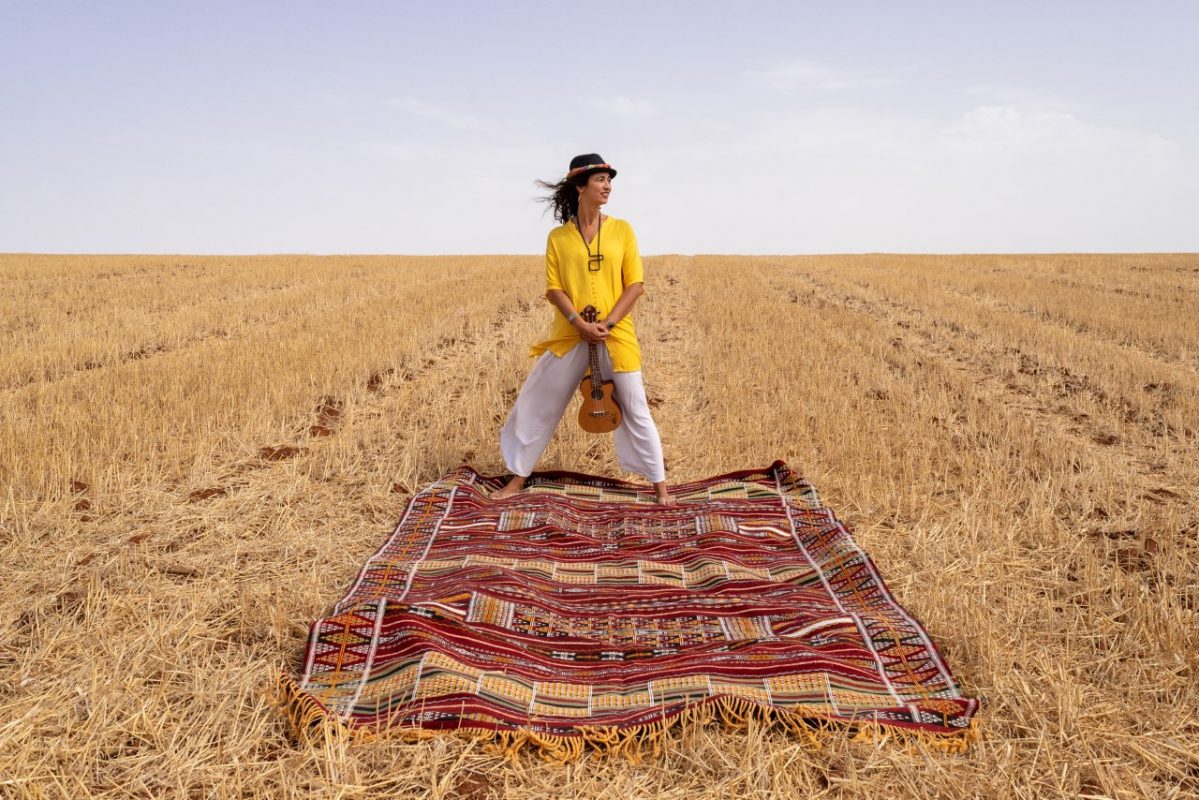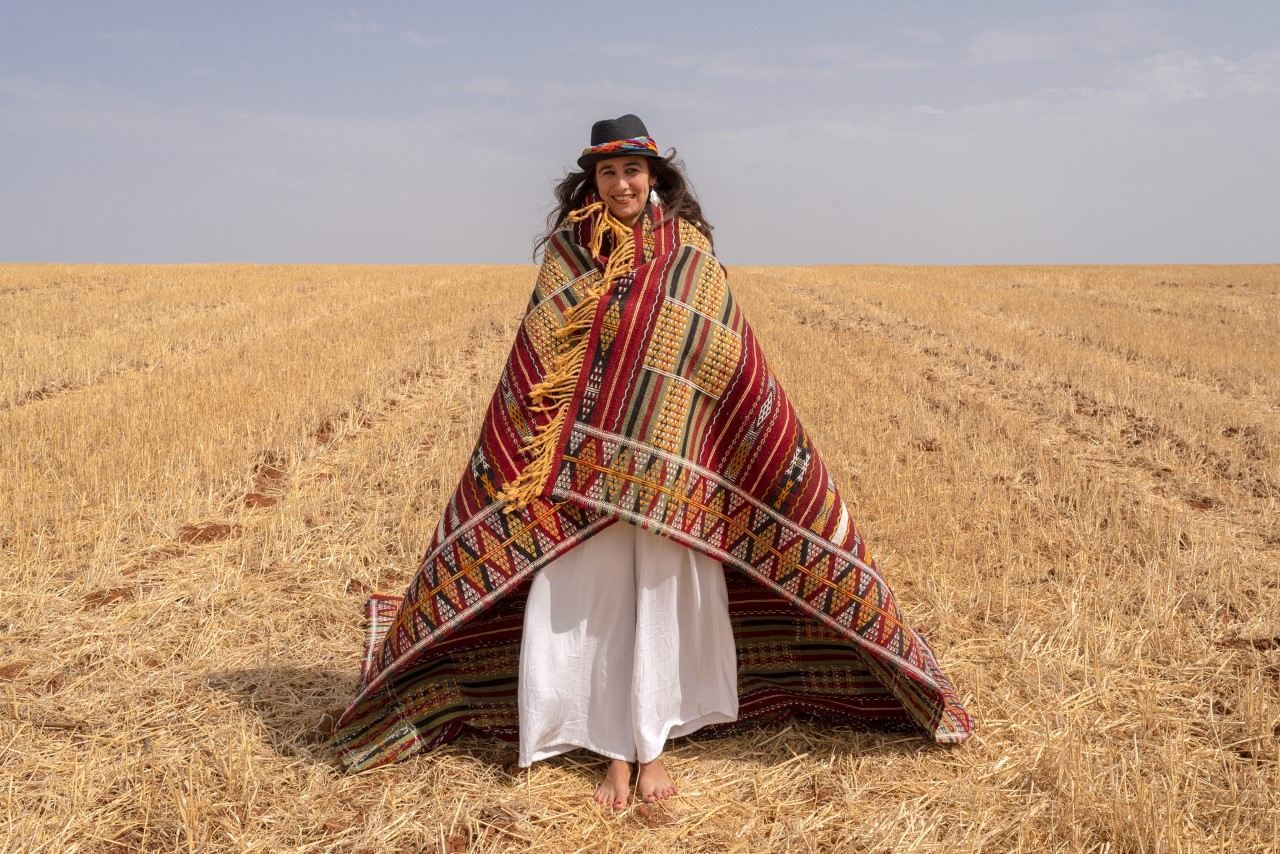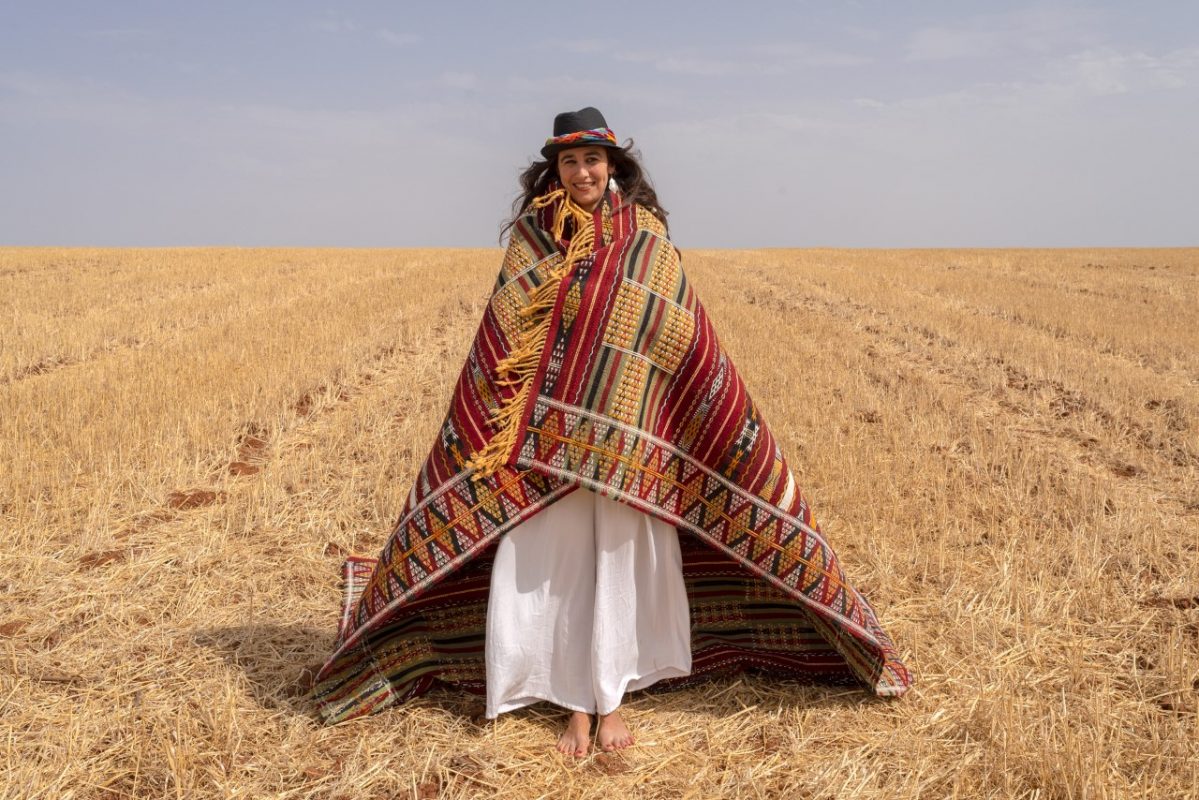 The power of mother earth is concentrated in every thread of this kilim just like the power of music is contained in every note of a melody. The energy of each sun beam shines through the yellow and the ocre and, as I stand, proud and confident, I can feel the support of the ground, the solid roots of womanhood, the potential of my own being and the satisfaction that arises when giving birth to a new song.
buy it here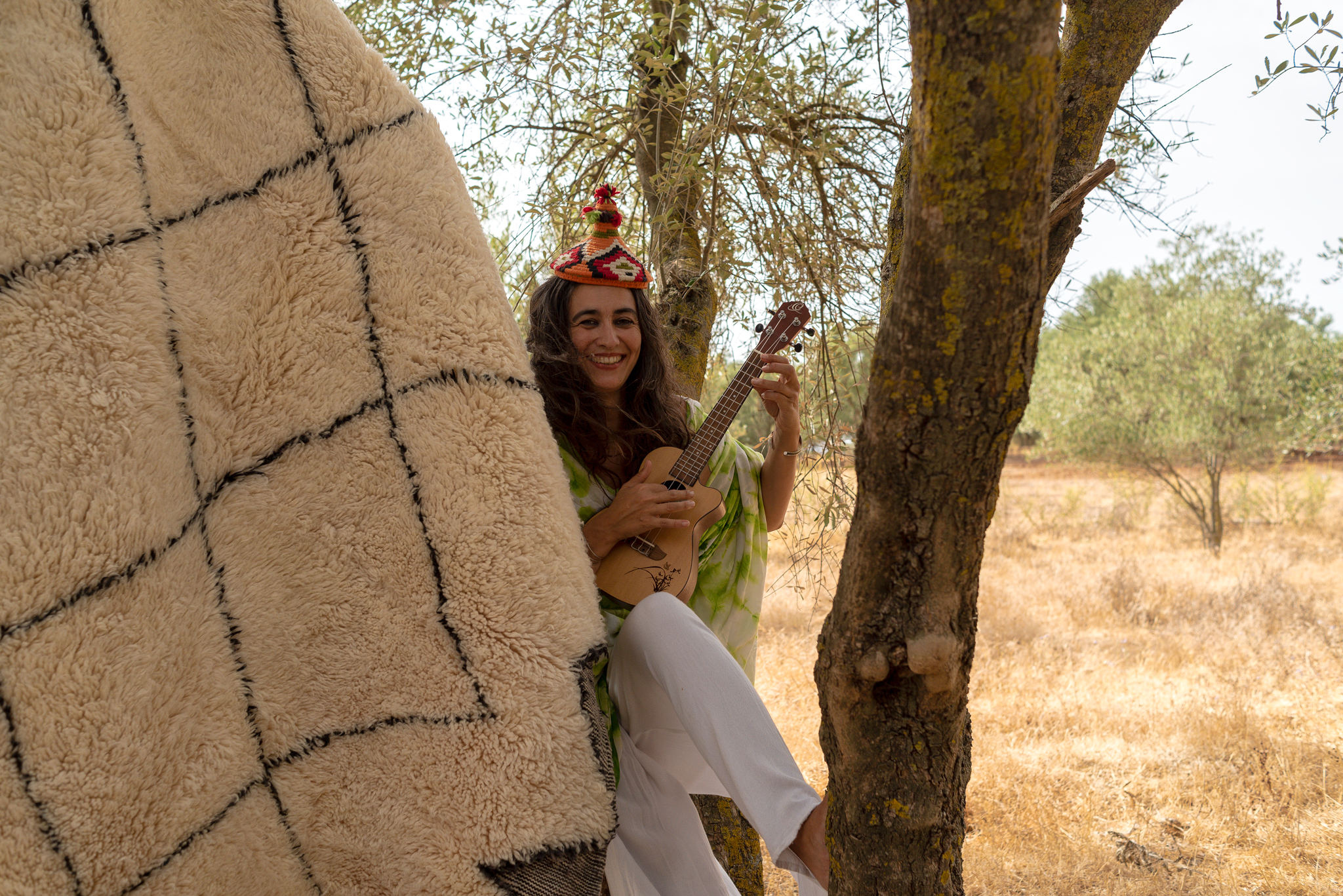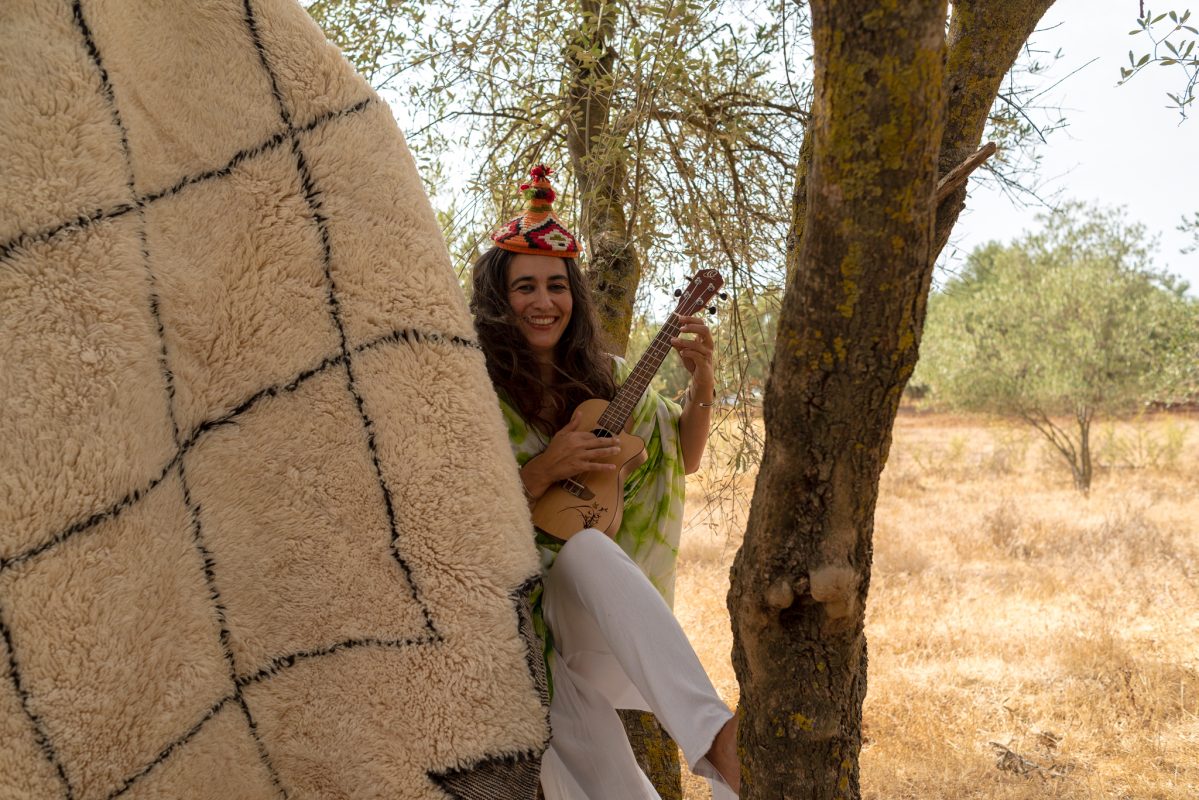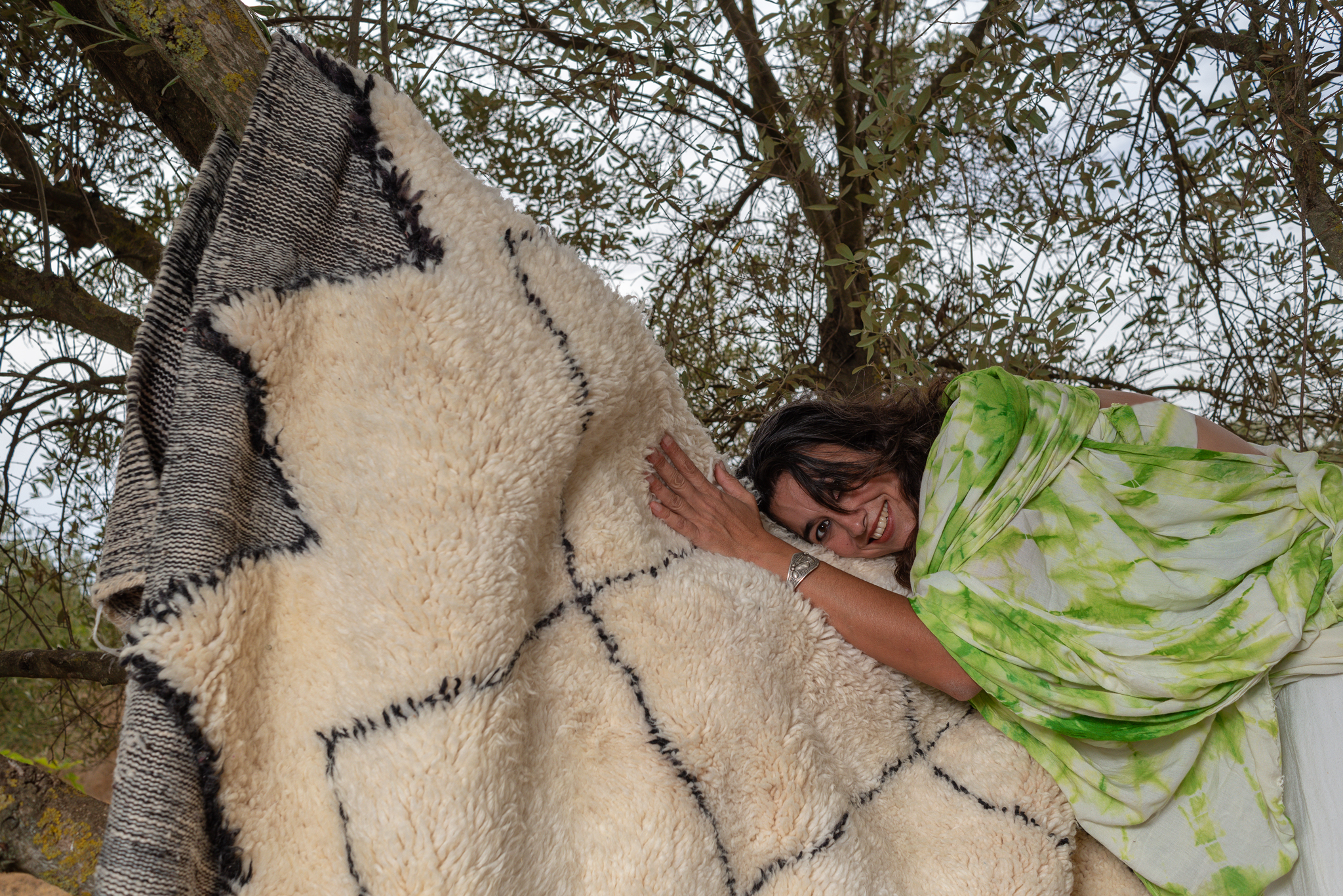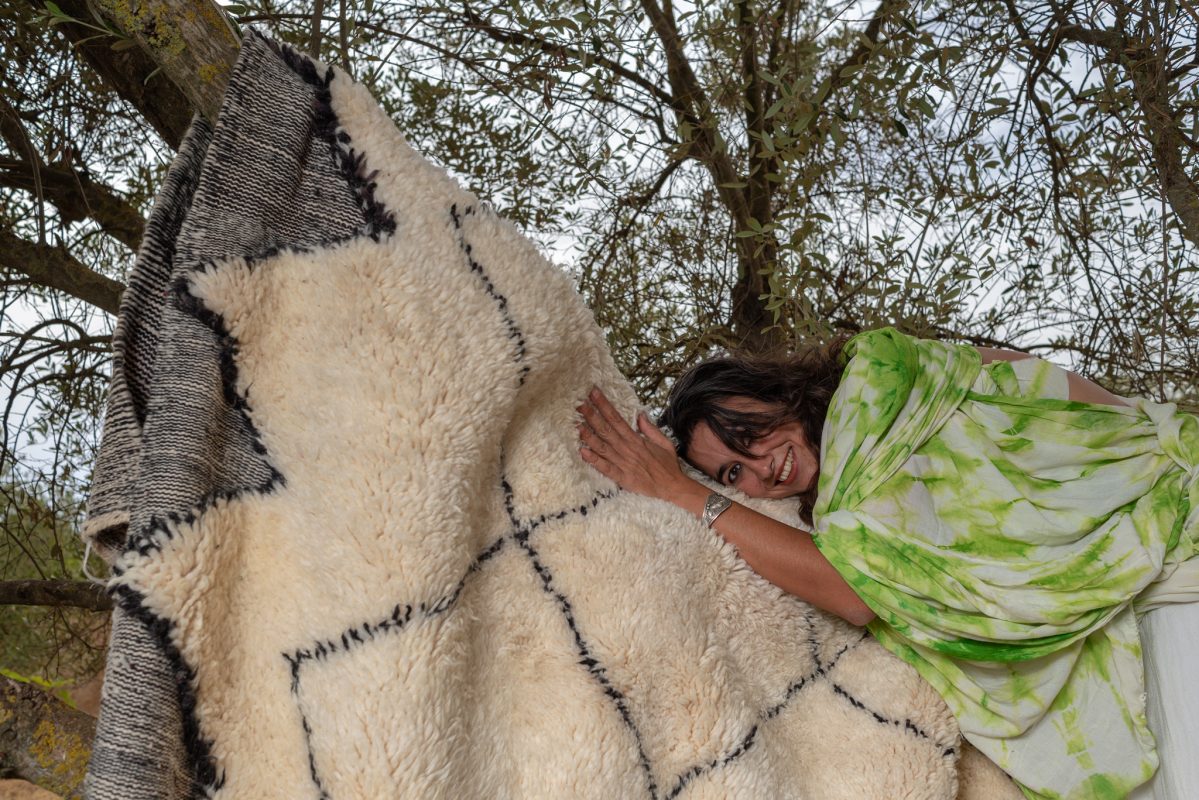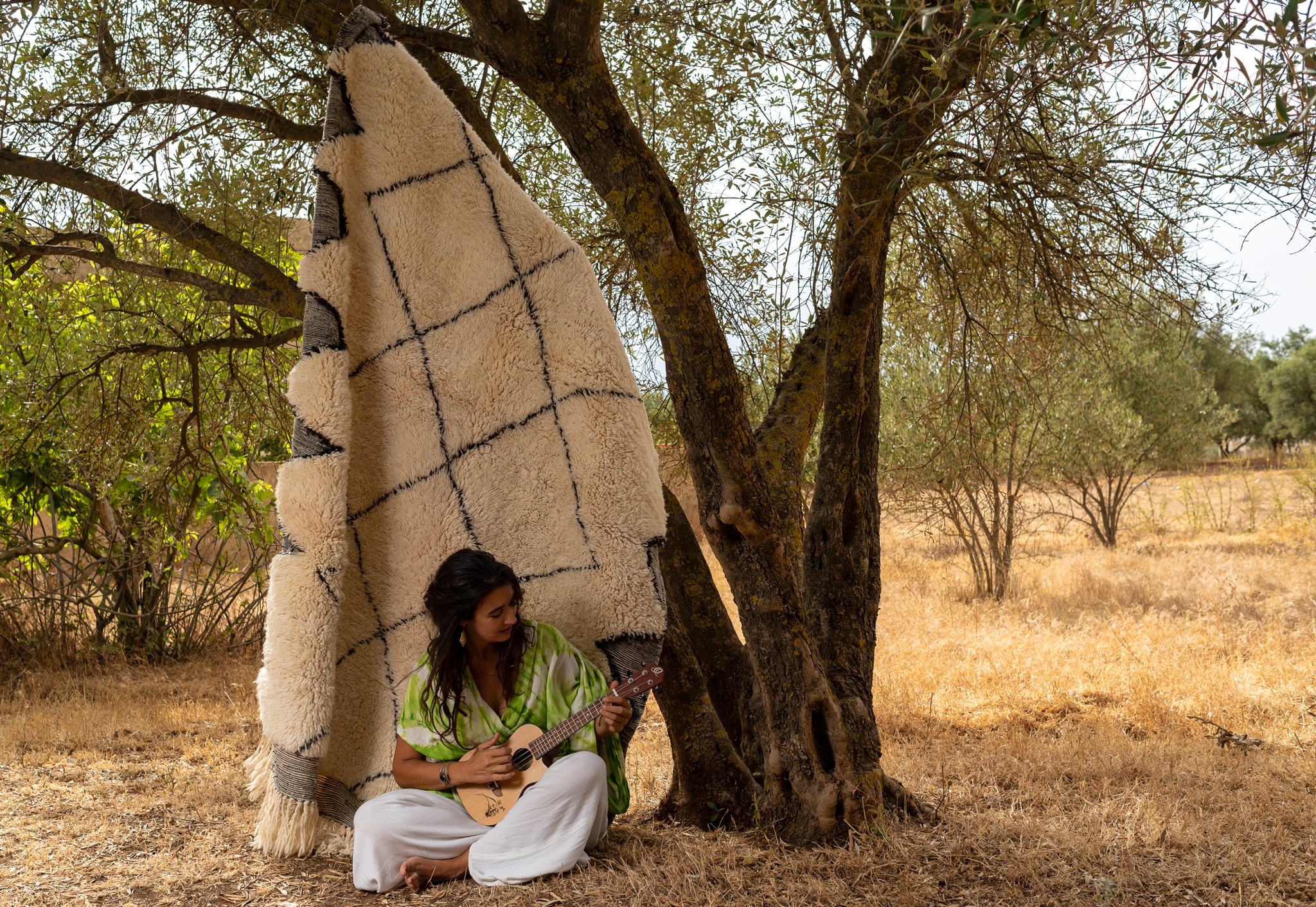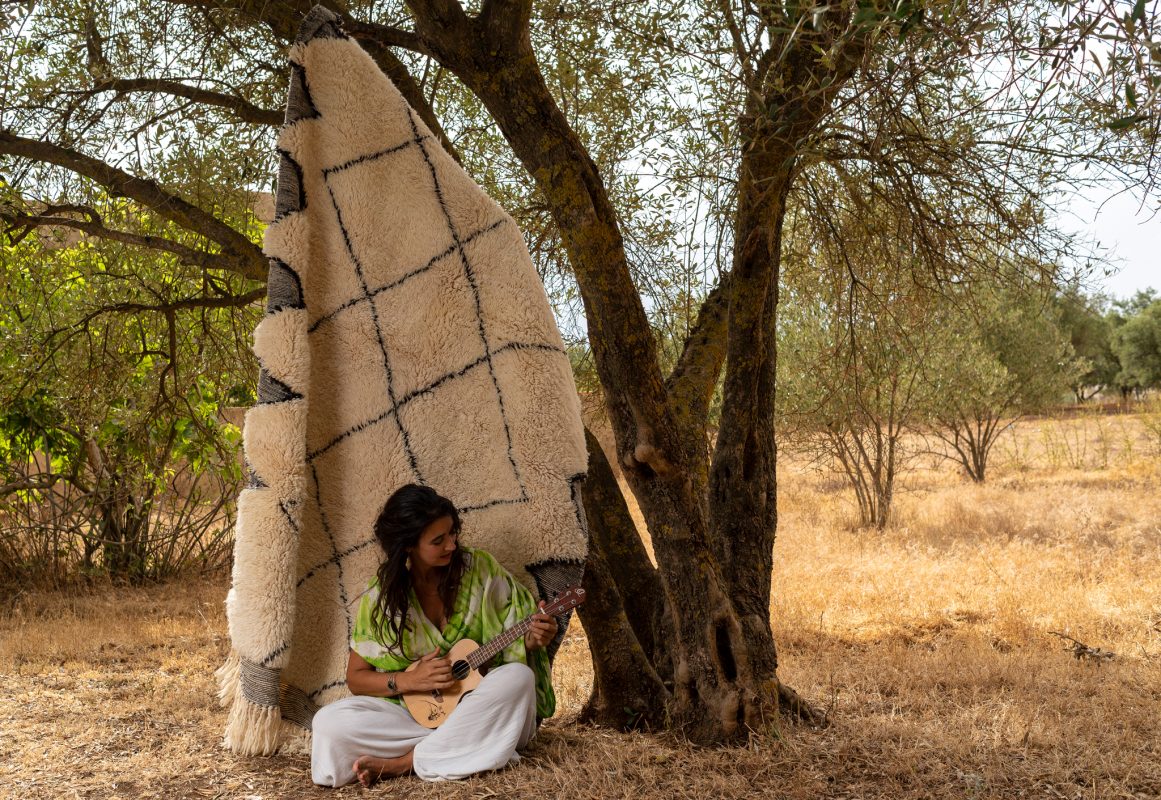 The luminous white of this rug brings about a clarity of my mind which also comforts my heart. Its fluffy and cozy texture makes me feel at home, protected, at ease and fully in harmony with nature and with myself. I feel light, playful and fearless: ready to have fun improvising whatever tune comes up.
buy it here
Credit photos Pedro Orihuela
Flickr & Instagram